All Stories
Lights, Camera, Action!
Mar 27, 2017 | Canadore College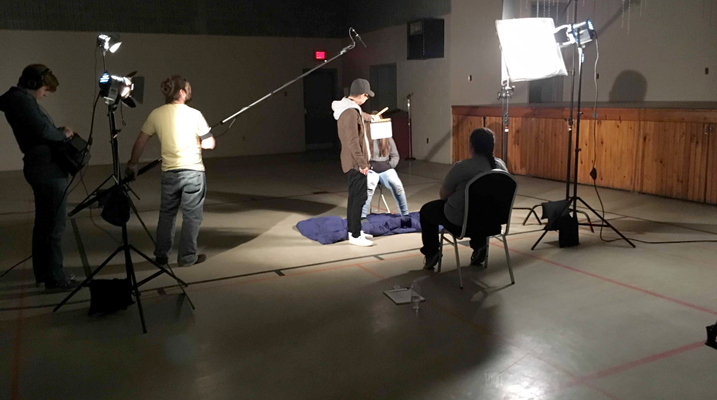 By Lindsay Horner, Proud Second-Year Public Relations Student
Hands on learning is an integral part of the college experience for any student at Canadore. Before getting into their chosen fields, students are given the opportunity to work with people in the industry!
Recently, four third year students from the Digital Cinematography program were given the exciting opportunity to help Urban Post Productions with Canadian alternative country group, The Sadies, and their latest music video.
With plenty of camera gear and two days to film, these students were given the chance to use all the different skills that they learned in the classroom and were able to apply these skills to actual projects in the field.
At the end of the day, the Canadian Society of Cinematographers (CSC) was impressed with the Canadore students, especially their camera ability and professionalism throughout the entire process.
For more details, check out the Canadian Society of Cinematographers Instagram post from their filming experience with Canadore College!
While the third year Digital Cinematography students were singing along to the great tunes of The Sadies, second year Digital Cinematography students were also out and about working on another special project.
For Danielle, Tyler, Catherine, Kevin, Eric and Colin, they were chosen to spend time creating a public service announcement for the Henvey Inlet First Nations. These six students found the opportunity to be very rewarding and a great learning experience to work with the Henvey Inlet First Nations community.
---
---