All Stories
McMaster University and Canadore College awarded Social Sciences Grant to advance interprofessional education and learning
Jun 20, 2022 | Cindy Males, Public Relations and Communications Specialist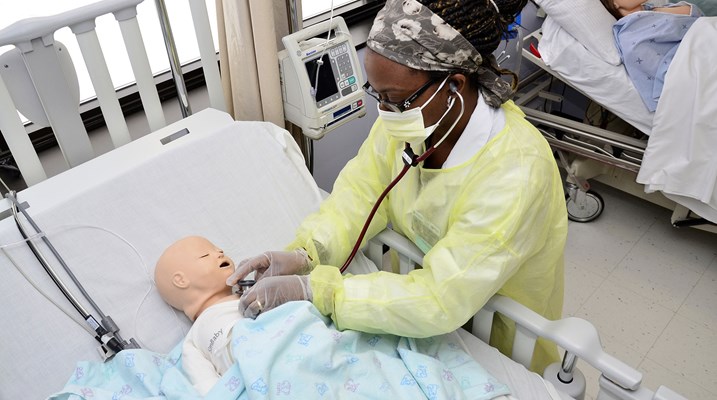 McMaster University and Canadore College are partnering on an exciting, large-scale project funded by the Social Sciences and Humanities Research Council (SSHRC) Partnership Development Grant (https://www.sshrc-crsh.gc.ca/results-resultats/recipients-recipiendaires/2021/pdg-sdp-eng.aspx)
Nearly $200,000 in funding across three years will support a research project to understand and evaluate the current state of interprofessional education within the Canadian and global contexts and to determine the critical elements needed to push the framework forward. Interprofessional education (IPE) involves students from multiple professional backgrounds learning about, from, and with each other.
"A number of post-secondary institutions employ interprofessional education in their programming, but in recent years, the sustainability of the approach has come into question," said Dr. Kelsey Harvey, who is the Primary Investigator on the grant and currently works as a post-doctoral fellow at the Paul R. MacPherson Institute for Leadership, Innovation and Excellence in Teaching at McMaster University. "This project will help us better understand what works well and what needs to be modernized to make this type of learning opportunity more accessible and effective for learners today."
The research team is comprised of Dr. Kelsey Harvey (Primary Investigator - McMaster University), Brenna Beard (Canadore College), Teri-Lynn Christie (Canadore College), Susan Robinson (Canadore College), Catherine Boudreau (Canadore College) and additional partners from the University of Toronto (Sylvia Langlois and McMaster University alum Ruheena Sangrar) and Brock University (Jenn Salfi). Researchers will apply a 4-M framework (micro-meso-macro-mega) that looks at IPE from the individual, programmatic, community, and global levels. This research will help inform the creation of a more integrated system of IPE that better connects the education taking place on campus to the education taking place in the community, while also applying an equity, diversity, and inclusivity lens.
The approach is innovative because of its complementary strategies to understanding IPE, student training, and learning overall. McMaster University researchers will focus on the theoretical aspects of the project while Canadore College will bring an applied approach to the implementation and evaluation of provider experiences. Both institutions will focus on the training it will bring to students, providers, and communities. "Canadore College has been providing opportunities for our students to collaborate interprofessionally since 2008," said Teri-Lynn Christie, who is the Co-Investigator on the project and a faculty member in the School of Health Sciences at Canadore College. "Examining how our graduates are collaborating in practice now, will assist us in improving the Interprofessional Education we provide prior to them entering the workforce. As well, this research will assist us in determining what the community practice environments need from our Interprofessional team as well."
The research project formalizes a new interdisciplinary and interprofessional partnership between McMaster University, one of Canada's most research-intensive universities, and The Village at Canadore College in North Bay, a world-class health and wellness facility that offers an innovative approach to educating health professionals.
#Collaboration #College Drive #Corporate Communications #Experiential Learning #Health, Human, Wellness #Office of the President #Programs #Research #The Village #Canadore College #sustainability
---
---