All Stories
Meet our Researchers - Megan Odd
Dec 20, 2022 | Academic Centre of Excellence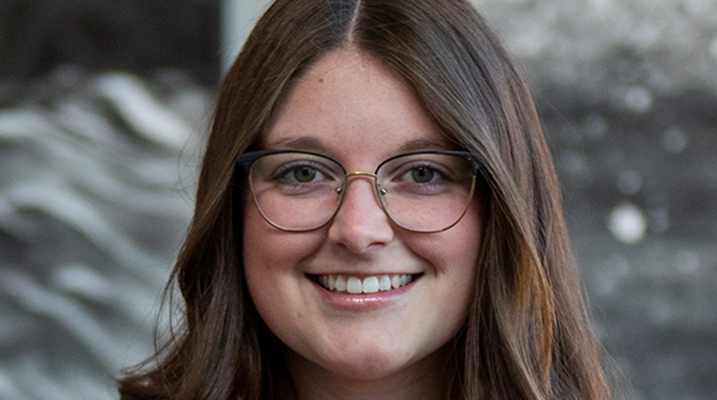 Researcher Profile: Megan Odd
Megan was recently hired as a full-time Faculty member at Canadore College, teaching Sociology, Psychology and Humanities courses to Human and Social Science students; but before this, Megan was the Research Officer for Social Innovation at the Research Centre. Megan holds a Bachelor of Arts (Honors) in Criminal Justice Studies with a minor in Sociology from Nipissing University. She also holds a Master of Arts in Sociology: Applied Social Research from Nipissing. She is the recipient of two Ontario Graduate Scholarships (OGS) and a Social Sciences and Humanities Research Council (SSHRC) Insight Grant.
Before coming to Canadore, Megan worked for the District of Nipissing Social Services Administration Board (DNSSAB) in Housing as a Housing and Homelessness Planner and Analyst (HHPA). In this role, she acted as the coordinator for the most recent enumeration and survey of homelessness in Nipissing District (Nipissing Counts 2021) and as the By-Name List coordinator for the district. As HHPA, she was responsible for preparing bi-weekly provincial homelessness reports, assisting in the development of the district's first coordinated access service system, and speaking with University/College students about data-oriented jobs in the vulnerable sector. A public report of the data is available here: https://www.dnssab.ca/media/g30ntxzd/nipissing-counts-2021-final-report.pdf.
During her 4th year of undergraduate studies, she completed research in partnership with the North Bay Ontario Provincial Police and Nipissing Parry Sound Student Transportation Services (NPSSTS) on the implementation of the eight-lamp amber-red advanced warning light system on school buses in Ontario. This project used secondary data to complete a comparative analysis between school bus stop violations in Ontario compared to other regions of North America in which this light system had already been implemented to determine its effectiveness. This research was used by MPP Mike Harris Jr. in the introduction of Bill C-246 the Safer School Buses Act (2021). As a result, she was invited to speak to the Standing Committee of Policy Justice for Public Hearings on behalf of the Bill, and answer questions targeted towards the research.
Her master's thesis research project focused on homelessness in the Nipissing District before, at the onset and during the COVID-19 pandemic. This project conducted an in-depth comparative analysis of the demographic profiles and experiential aspects of the homeless population across three survey years (2018, 2020 and 2021). This project determined which demographic characteristics were most associated with reasons for housing loss, duration of homelessness, and barriers to housing.
For Megan, the most rewarding aspect of being a faculty member and researcher has been the ability to bring in concrete examples to her teaching. She is rewarded each time a student who has been struggling, overcomes their challenges and reaches their academic goals.
Megan's research interests lie within the field of social innovation. She has always lived by the philosophy that there is always room for improvement, whether through personal growth or in the different sectors of our social world. Using evidence to support the development of best practices, or the implementation of new practices to increase efficiency or solve social problems narrows the chances for dispute. She states that "As a researcher, when you provide audiences with feasible options that have been researched extensively and are seen to be more effective, or efficient than existing practices, it becomes difficult to say no."
Megan suggests that all faculty get involved with research they are interested in and to keep an open mind– "if you are not interested in the topics at hand, you will not enjoy the experience and remember that you may not get the results you are looking for." For her students, she advocates that there are so many opportunities for research in the workforce. If they are interested in research, they should investigate a specific field of interest and they will likely find a research-related position or opportunity. Given that Megan grew up in the North Bay area, she is passionate about social issues and finding ways to resolve them here. She has a desire to reduce stigma through applied research opportunities- "With research in social innovation, we can better our social world for all."
---
---