All Stories
Meet our Student Researcher - Julia Chilcott
Aug 22, 2023 | Academic Centre of Excellence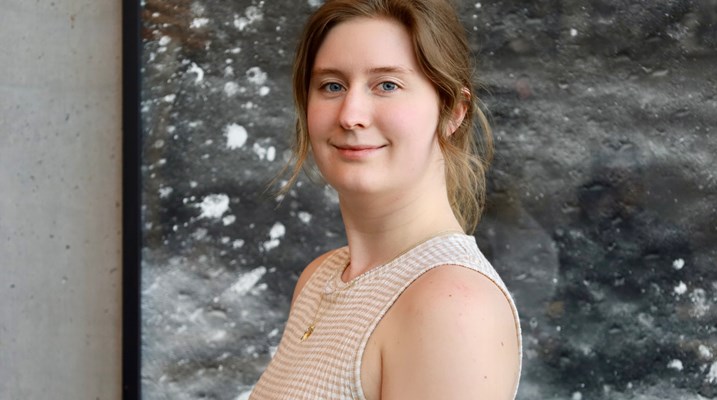 This month's edition of the "Meet the Student Researcher" series features Julia Chilcott, an exceptional student with a strong drive for research and a desire to impact the community positively. Julia is originally from Tillsonburg, Ontario, and attended high school in Aylmer. She was eager to expand her knowledge and pursued a Bachelor's Degree in Honours Science: Biology. This degree was achieved through a collaboration between the University of Waterloo and Nipissing University. Throughout her undergraduate studies, Julia conducted a significant amount of independent research on the genetic heritability of Alzheimer's Disease. Her hard work culminated in an impressive meta-analysis thesis.
Recently, she successfully completed the Functional Genomics and Clinical Consultation Graduate Certification program at Canadore College, demonstrating her commitment to continuous learning and professional growth. Additionally, she designed the protocol for a significant research project involving genetic sequencing technology to detect highly resistant opportunistic bacteria on endoscopy tools in hospital settings, showcasing her prowess in practical research applications.
Outside her academic pursuits, Julia has been actively involved in her community, working as a pharmacy technician and a certified material and device reprocessing technician. Her dedication to helping others extends beyond her professional life, as she spends her spare time teaching Zumba classes and volunteering with Kids Help Phone.
Julia's journey with Canadore's Research Centre has been a rewarding one. She values the sense of community and the meaningful connections she has made during her time at the Research Centre. Being part of a vibrant research community has provided her with valuable insights into the collaborative nature of research and the importance of working together to make a difference. She encourages aspiring researchers "to never hesitate to ask questions and seek guidance from those around them. Participating in meetings and engaging in preliminary research can be an excellent learning experience, contributing to personal growth and expanding one's skill set. Surrounding oneself with supportive individuals who are willing to explain concepts and offer mentorship can be transformative for one's knowledge and character."
During Julia's time at the Research Centre, she discovered that applied research is closely tied to businesses and the community. According to her, "It's not just about contributing to the scientific community but has the potential to create positive change locally and improve the lives of many individuals in a practical way."
Julia thinks that students should realize their potential to participate in research actively. She believes that "students can make a significant impact on the research being done around them and should not hesitate to share their ideas. Even ideas that may seem small or unconventional can lead to significant breakthroughs and progress. To contribute to the growth of institutions like Canadore College and its Research Centre, all it takes is courage and effective communication to present these ideas to others."
Julia's involvement with the Research Centre has equipped her with a diverse set of skills that are invaluable for her future career aspirations. From time management and professional communication to data summarization and logistics of research, she has honed her abilities to navigate the research landscape effectively. As a result, Julia is embarking on an exciting journey, moving to British Columbia to work at the University of British Columbia Hospital in Ambulatory Care. With her experience and connections, she aspires to contribute to research efforts across Vancouver Coastal Health, including institutions like the Vancouver General Hospital, the Women's Hospital and Health Centre, and BC Cancer.
---
---