All Stories
Mental Health Week 2020
May 20, 2020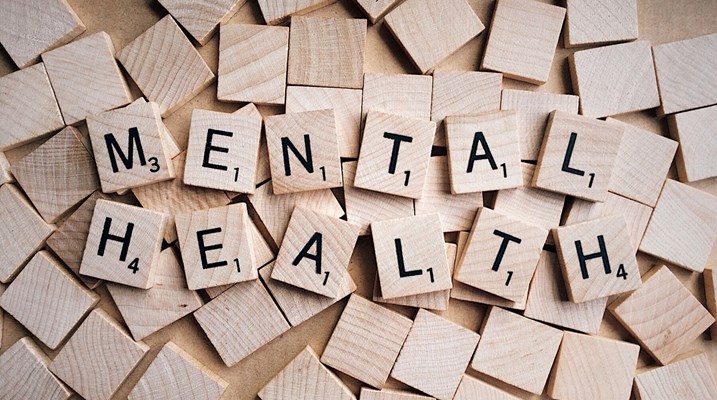 May 4th was the kick off for Mental Health Week in Canada. In a time where we are isolated from socialization and possibly isolated from the things that we enjoy, it is more important now than ever, to shed a spotlight on our mental health.
The Canadian Mental Health Association (CMHA) focused their attention on social connection. We say we are 'fine' when we are not, and connecting with others is the first step in breaking that cycle. Not fine? Say so! For example, 'I am worried about what this means for my schooling' or 'I am worried about the health of my family'. CMHA advised that being socially isolated and lonely can have the same negative health effects as smoking. On the flip side, being connected to others, even in the most simplest of ways, has positive effects on our wellbeing. The article is compelling and can be read here: https://mentalhealthweek.ca/social-connection-is-the-cure/
We sent out a challenge for our students to tell us how you are staying connected! We received more responses than we ever have! Some students are spending time with roommates and cooking amazing meals together. Others are reflecting on fun photos they took of each other. Our winners were asked how they are staying positive, what's inspiring them, and if they have any tips on being at home.
Richelle focuses on the positives by: "focusing on the things that I can control, I can keep my mind focused on the matters at hand in a positive aspect. I can control how I spend my day, I can control if I get up and have a shower, I can control my self care. Although small, this allows me to feel in control of my life during times of uncertainty and anxiety. I spend time with my daughter because she makes me happy, and by teaching her about nature and wildlife, I am helping her learn and also still moving forward not with just my education, but hers."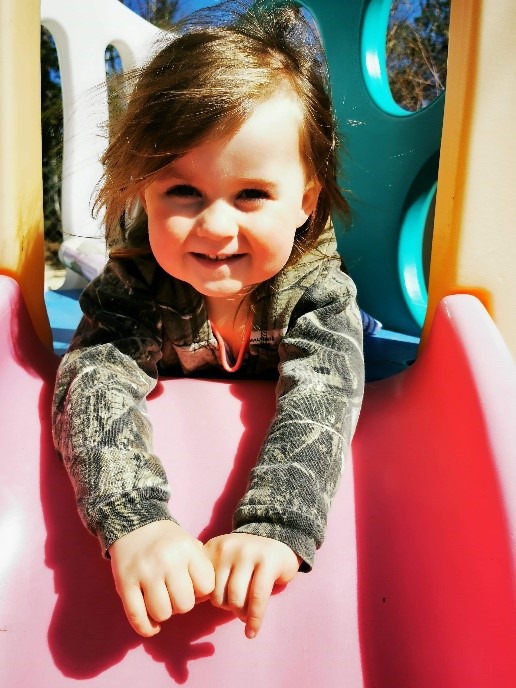 Madison has been cheering up the neighbourhoods and said: "What inspires me to be creative right now is my family and friends. It's difficult not being able to see all the people I care about, and that emotion definitely helps to fuel the creative juices! Also, given that I'm studying graphic design, all this spare time has really motivated me to improve my skills and try new creative practices."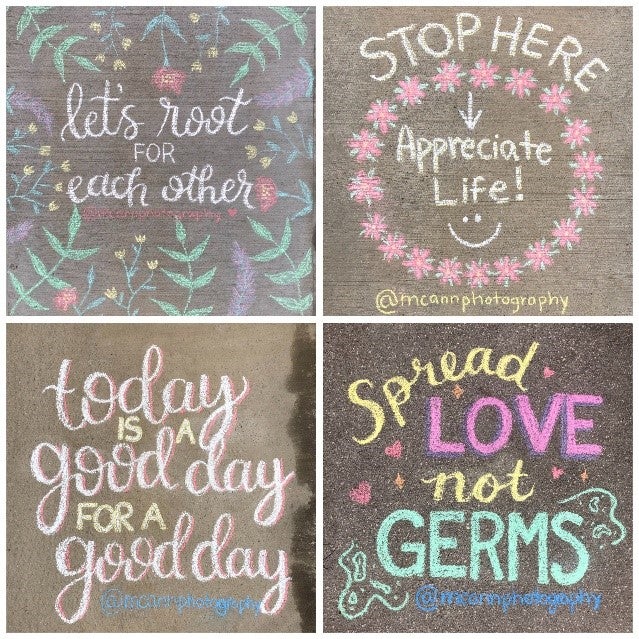 Most of us are just a few 'button clicks' away from one another. Engaging in social activities, even from a distance has benefits, including a positive outlook and resiliency. Not to mention, time away from worrying about 'what if's'.
Josee submitted this image with her friends and said she fills her time '"working on my graphic design skills, using my time to teach myself new skill and techniques to further my education in my field of study. I have also been doing a bit more reading since staying indoors...'. She has this piece of advice for students, 'Check in with friends and family make sure they are okay and then check in with yourself. Make sure you're okay. We need all the support we can get in this unfamiliar situation. More importantly don't be afraid to reach out and ask for help from friends and family; they are some of the best support system we have around us. Lastly, make time for yourself, even if it's only 15 minutes."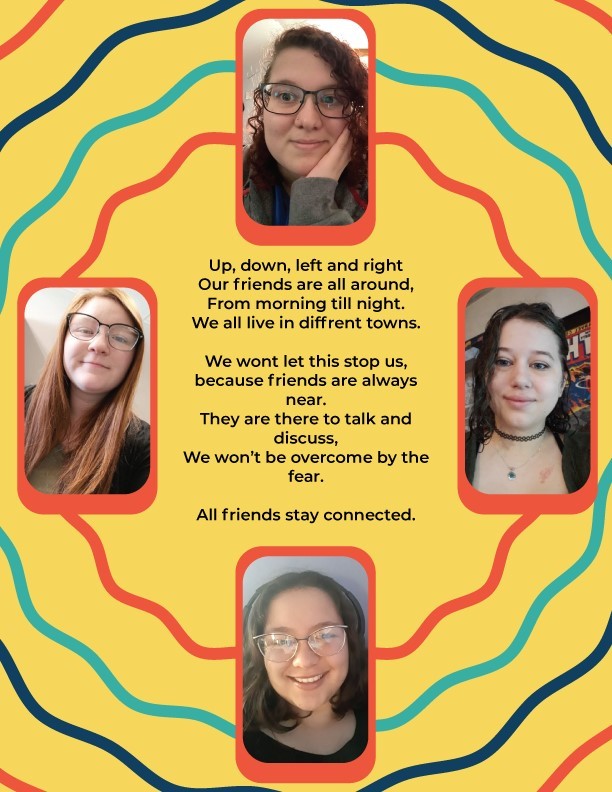 Here are some tips if you find yourself filled with worrying about things:
Schedule time to worry: Sounds silly, but telling yourself 'I will worry about this at X' helps prevent ruminating and catastrophizing. Pick a time, and have some intentional and 'productive worry' time (this should include problem solving).

Break the worry down into smaller steps i.e.: 'I have no money' is the larger problem. This could be broken down into smaller steps such as tracking your spending or eliminating impulse buys for a few weeks to see where you can make changes to your habits (a coffee a day costs almost $60 a month!). Elicit some help from a friend, family member, or even professional for an outside perspective.
Focus on what you CAN control: What time you go to bed, your daily schedule, your meals, how much time you spend outside - mere examples of the things that you can control. Our winner Richelle agreed and said that students can: "focus on the smaller things that they can control: get out of bed, have a shower, do one thing a day that makes them feel in control of their own life. Don't just sit on the sofa watching the news. Watch what is right in front of you and do something that makes you happy."
Thank you so much to all students that participated in this event, and congratulations to our winners! They won a virtual gift card to a store of their choosing!
---
---