All Stories
Older adults invited to Canadore campuses in Parry Sound and North Bay
Jun 14, 2022 | Cindy Males, Public Relations and Communications Specialist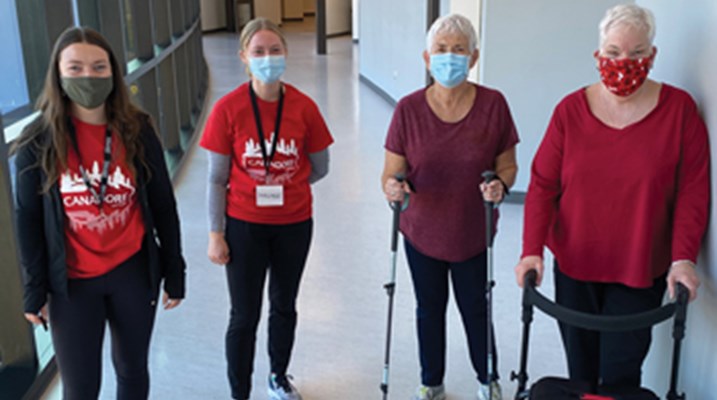 The public is invited to attend Learning and Caring for Yourself as You Age, a free in-person seniors' fair in North Bay and Parry Sound to celebrate Seniors' Month. The event is a partnership between the North Bay Parry Sound District Health Unit, Stay On Your Feet (SOYF), Canadore College's West Parry Sound Campus and The Village, and CareLink Advantage & Helpline. The event is funded in-part by the Government of Canada's New Horizons for Seniors Program and the City of North Bay.
Attendees can drop in between 10 a.m. and 1 p.m. to visit a number of vendor information booths to learn about the programs and supports available across the North Bay Parry Sound region to help older adults live independently and remain social.
The Parry Sound event will feature a community BBQ lunch followed by an education session presented by the Georgian Bay Biosphere.
The North Bay event will offer interactive learning opportunities throughout the day:
Thursday, June 16, 2022, 10 a.m. to 1 p.m. at Canadore College West Parry Sound Campus (1 College Drive);
Wednesday, June 22, 2022, 10 a.m. to 1 p.m. at The Village, located at Canadore's College Drive Campus North Bay.
"According to a survey of more than 180 individuals 65 years of age and older in the Health Unit's district, 50 per cent of respondents reported being less active and 65 per cent reported increased feelings of loneliness, compared to before the pandemic," says Samantha Docherty, Community Health Promoter at the North Bay Parry Sound District Health Unit.
"We are very excited to welcome older adults to our Canadore Campus for our first in-person events," said Micheline McWhirter, Village Collective Impact Project Manager. "We want to support healthy aging in our community and foster an inter-generational environment where students and seniors interact and learn from each other."
Falls remain the leading cause of injury-related death, hospitalization and emergency department visits for older adults in Canada. It is estimated one-in-three adults, 65 and older, and one-in-two adults, 80 years and older, experience a fall every year. By attending the event people can learn skills to help keep them healthy and in their home longer.
June is Seniors Month in Ontario, and the theme this year is Stay Active, Connected, and Safe. For more information on these events visit www.canadorecollege.ca/seniors.
-30-
Canadore College trains people through applied learning, leadership and innovation. It provides access to over 80 full-time quality programs, has outstanding faculty and provides success services to students from nearly 400 Canadian communities and 25 international countries. The College, its students, and alumni add $369 million to the Nipissing Parry Sound service area economy. Approximately 1,000 students graduate from Canadore each year, and they join 48,000 alumni working across the globe. Canadore receives less than 50 per cent of its traditional funding from the provincial Ministry of Colleges and Universities and relies on its own innovation and entrepreneurial endeavours and generous donors for the balance.
About SOYF - Stay On Your Feet is a regional strategy aimed at improving the quality of life of older adults. By promoting physical activity, socialization, and overall health, older adults are able to stay independent longer and help avoid serious injuries from falls.
About The Village – The Village is a world-class health and wellness facility that is providing a ground-breaking approach to educating the next generation of Canada's health and social service professionals. Located at Canadore's College Drive Campus in North Bay, it is the first facility of its kind in Canada and blends Indigenous, Eastern and Western health practices with student-led clinics and services.
For information about The Village or The Village Collective Impact Project contact Micheline McWhirter, Project Manager at Micheline.McWhirter@canadorecollege.ca or at 705-358-2829 or follow this link www.canadorecollege.ca/the-village.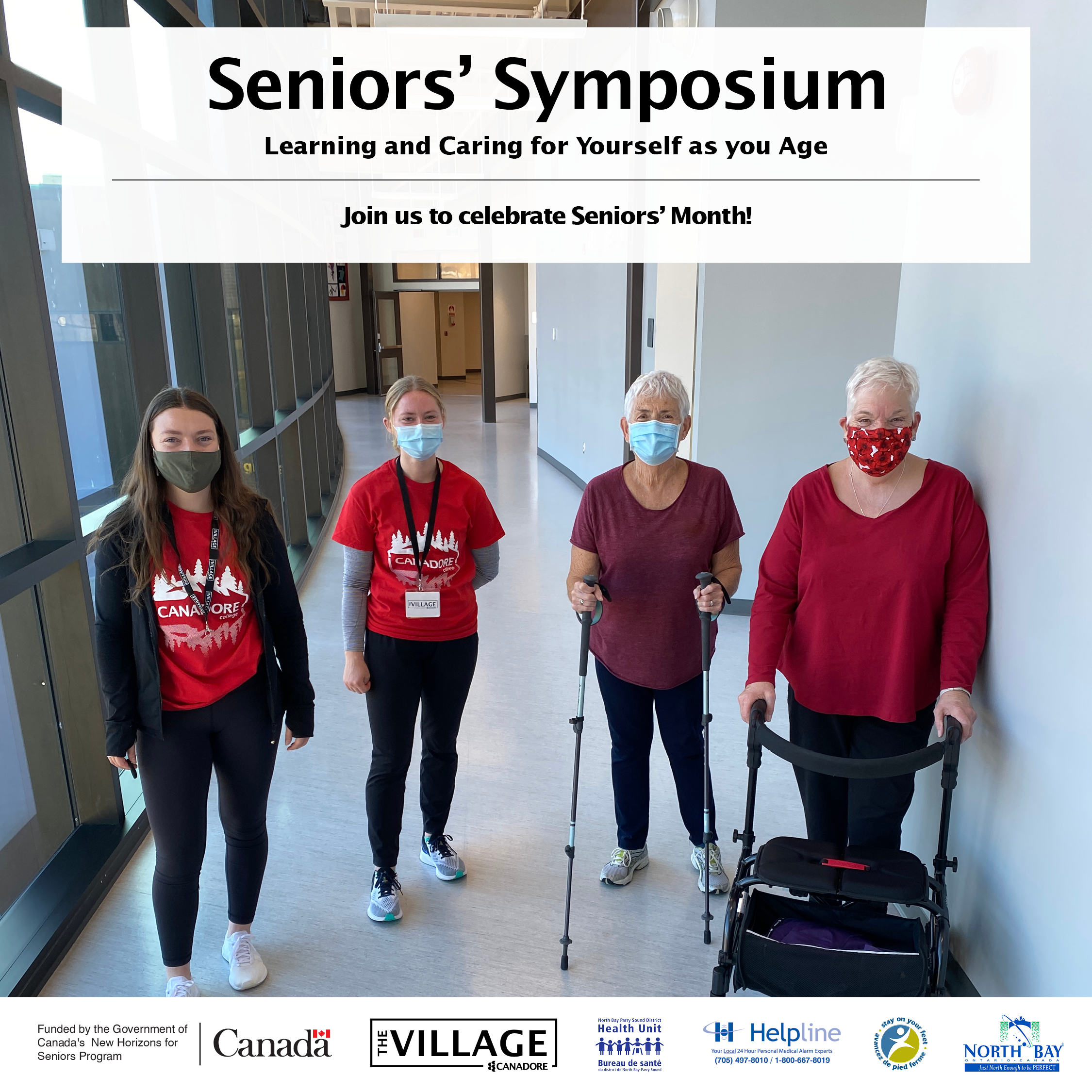 #College Drive #Events #Health, Human, Wellness #Parry Sound #The Village #sustainability
---
---