All Stories
Ontario colleges are leading the fight to tackle climate change: Report
Oct 12, 2016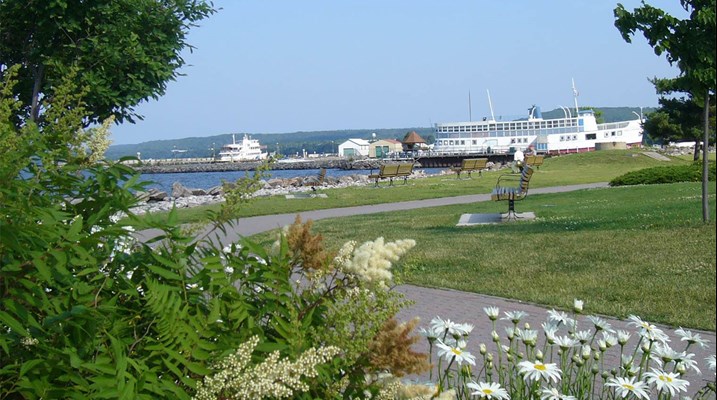 (NORTH BAY, ONT.) – Ontario's colleges are playing a leading role in Canada's efforts to tackle climate change, says a newly released report.
The report, Moving to Net Zero: Colleges Leading the Way, highlights the 24 colleges' achievements in everything from leading-edge research that promotes energy efficiency to the development of programs that prepare increasing numbers of graduates for careers in areas such as renewable energy and sustainable building construction.
"Doing our part to improve the health of the planet is a priority at Canadore College," said George Burton, president and CEO of Canadore College. "We are firmly committed to the global effort to reverse the negative effects of climate change."
The report documents achievements in five areas: research, community leadership, college programs, transportation and campus upgrades. The examples in the report confirm that all 24 colleges are playing an active part in the effort to reduce the province's carbon footprint.
In the past five years alone, Canadore College has completed multi-million renovation and construction projects to replace air handling systems and retrofit lighting structures to reduce greenhouse gas emissions. The College has also adopted guidelines to adjust ambient temperatures year-round for the same reasons.
The findings in the report include:
Throughout the province, colleges offer more than 300 programs that prepare graduates to work in sectors that directly impact emissions reductions, conservation and renewable energy.
In 2015-16, more than 20,000 students were enrolled in programs that prepare them for careers that address climate change. That represents an increase of more than 20 per cent over the past five years.
Millions of dollars have been invested in retrofit programs and other upgrades at campuses across the province. The retrofitting projects have included weatherization initiatives, energy and greenhouse gas audits, the installation of wind turbines and solar panels, and the integration of new designs that include green roofs and pollinator gardens.
"While we're proud of our successes, we also know there is much more to do," said Burton. "Our employees, our students and our partners will continue to work with each other and our government to reduce emissions and to produce the workforce we need to make the transition to a net-zero economy."

The full report is available here.

Canadore College trains people through applied learning, leadership and innovation. It provides access to over 65 full-time quality programs and has outstanding faculty and student services. The College and its students add nearly $290 million to the regions of Nipissing and Parry Sound. Approximately 1,000 students graduate from Canadore each year, and they join 43,000 alumni working across the globe.
---
---