All Stories
Ontario urged to create new strategy to expand degree programs at colleges
Jul 7, 2020 | Cindy Males, Public Relations and Communications Specialist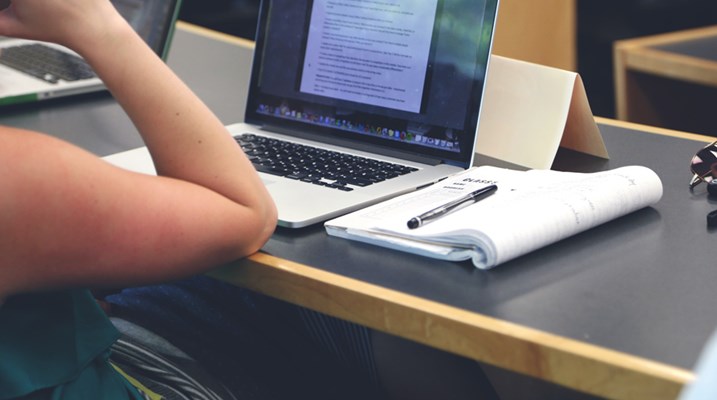 Ontario's colleges are calling for a new provincial strategy for post-secondary education that will expand the range of degree programs at colleges, including the creation of career-focused three-year degree programs and master's programs in specialized fields.
"This is the time for bold action to ensure we remain a world leader in career-focused post-secondary education," said Canadore College President George Burton. "Working together with government, we can help drive Ontario's economic recovery."
The recommendation has been submitted to Colleges and Universities Minister Ross Romano's recently announced consultations on modernizing post-secondary education.
The call for a new vision for post-secondary education follows the recent release of a white paper, "The Future of Ontario's Workers," by the StrategyCorp Institute of Public Policy and Economy. The white paper proposes measures to drive economic growth as Ontario emerges from the COVID-19 lockdown.
The white paper calls for the province to give colleges the autonomy to decide independent of government what mix of credentials and programs will best respond to the evolving labour market and accelerating automation in the workplace.
The proposed post-secondary strategy would help fulfil Ontario's transition to a performance-based post-secondary system by placing greater emphasis on graduates' success. It would authorize colleges to:
Create new career-focused three-year degree programs, replacing many of the current diploma programs.
Expand the range of four-year degree programs at colleges to meet local demand without being restricted by arbitrary provincial maximums.
Create master's degree programs for university and college graduates for in-demand specialized fields such as robotics, cybersecurity and animation.
Colleges are also recommending the government provide more funding for short-term micro-credential programs to increase the retraining opportunities for the unemployed and underemployed.
"We must help more people acquire the expertise that is needed in our community," Burton said. "With greater autonomy and flexibility, our college can help ensure Ontario capitalizes on the opportunities to stimulate economic growth and prosperity."
-30-
Canadore College trains people through applied learning, leadership and innovation. It provides access to over 80 full-time quality programs and has outstanding faculty and provides success services to students from nearly 400 Canadian communities and 15 international countries. The College and its students add nearly $244 million to the Nipissing Parry Sound Service Area economy. Approximately 1,000 students graduate from Canadore each year, and they join 46,000 alumni working across the globe. Canadore receives less than 50 per cent of its traditional funding from the provincial Ministry of Training, Colleges and Universities and relies on its own innovation and entrepreneurial endeavors and generous donors for the balance.
For more information please contact Cindy Males at 705-475-2538 or at Cindy.Males@canadorecollege.ca
#Corporate Communications #Credit Transfer Pathways #General #New #Office of the President #Program Development #News
---
---