All Stories
Operation Legacy: Empowering Change
Jun 27, 2016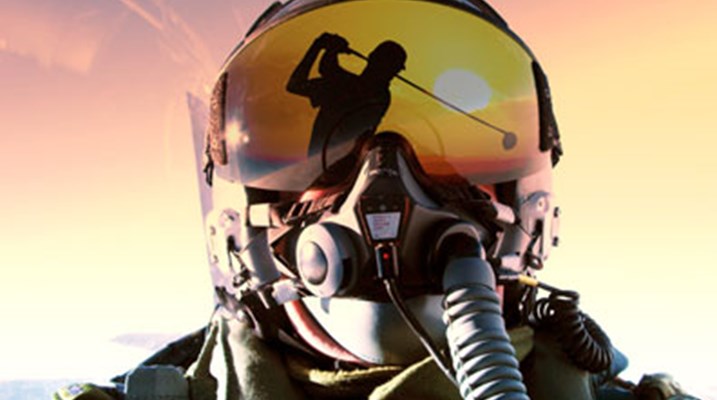 (NORTH BAY, ONT.) -- Three Canadore College students will receive this year's Operation Legacy scholarships at the final Project Scramble Golf Classic on Monday.
Jessica Lavoie (Cold Lake, Alb.), Kaylie MacNeil (North Bay, Ont.) and Nathan Oehlrich (North Bay, Ont.) are the 2016 award recipients to receive funding to attend Canadore through the scholarships. The Operation Legacy program was established by Canadore College and 21 Aerospace Control and Warning Squadron (AC&W Sqn) of North Bay in 2011 and 13 entrance awards have been awarded since that time.
Lavoie was born in Cold Lake, Alb. and moved to North Bay with her family in 2005. Lavoie's father is the Canadian Air Defense Sector Operations Master Warrant Officer at 21 AC&W Sqn and has been in the Royal Canadian Air Force (RCAF) for 31 years. Her mother served in the Forces for 20 years and retired in 2008. She began the Dental Hygiene program in 2014. Being from a military family, Lavoie feels that she has become a stronger and more confident individual that can overcome changes and adapt to new situations.
Oehlrich is enrolled in the Avionics Technician program, after successfully completing the Aviation Technician Aircraft Maintenance program with a 3.92 grade point average. His father is a Warrant Officer, a regular member of the Royal Canadian Forces (RCAF) currently posted at 51 Aerospace Control and Warning Operational Training Squadron at 22 Wing North Bay. Oehlirch is a strong leader among his peers, actively contributing to the Canadore Volunteers program and serving with the 547 Air Cadet Squadron in North Bay. He feels privileged for being eligible for the scholarship and says it will go a long way to helping him and his family further his postsecondary education.
MacNeil's father has served in the Canadian Forces for 22 years and currently works in 22 Wing Operations, and after recently rejoining, her mother is the first reservist to complete aerospace controller (AEC) training. Being born into a military family, MacNeil considers herself fortunate to have travelled the country from coast to coast and to have met exceptional and diverse people. She also says she is extremely proud that both her parents don the uniforms that serve our great country. MacNeil feels that being involved with the Forces has made her life very unique and exciting and I am thankful for all the opportunities it has granted her.
The sold out event, presented by the City of North Bay, will have 140 golfers on the course, followed by a traditional military mess dinner where the recipients will officially be presented with their awards.
"With this being the last year of the tournament, I've been honoured to come together with our community to support this worthy cause," said George Burton, President and CEO of Canadore College and Honorary Colonel of 22 Wing North Bay. "The Scramble initiative has been an outstanding testament of uniting people towards a singular cause and shared focus. I personally thank the leadership, organizers, volunteers and sponsors who have made this possible for the past six years. In true military style the start of the tournament will feature a surprise or two in support of Operation Legacy."
The Project Scramble Golf Classic has run for six years and expects to raise the final $28,000 of its overall $250,000 goal this year. Burton credits this successful fundraising attainment to the generous donations, community support, partnerships and sponsorships received.

Canadore trains people through applied learning, leadership and innovation. It provides access to over 65 full-time quality programs and has outstanding faculty and student services. Approximately 1,000 students graduate from the College each year, and they join 41,000 alumni working across the globe.
---
---