All Stories
Panther Sport and Wellness 2020-2021: Together Apart
Sep 2, 2020 | Mike Haines, Recreation and Wellness Coordinator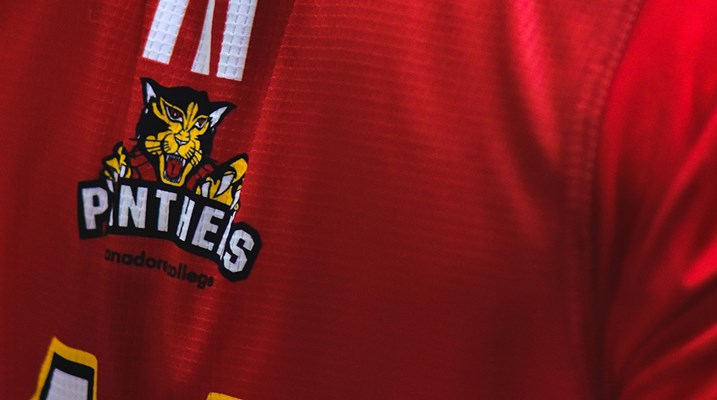 To the students who are enrolled and looking forward to beginning the next chapter of their educational journey with us - Welcome! We can't wait to meet you!
To our students who are returning to their studies - welcome back! We barely got a chance to say goodbye! We are here once again and ready to support.
To our fellow employees that we traditionally would be sharing physical space with – we miss you! And thank you for all that you have done to prepare alternative processes and services to ensure our students can transition to a new way of learning as seamlessly as possible.
The last several months have presented difficult terrain for us to navigate collectively. COVID-19 has left its footprint firmly in our moment of time and will change the trajectory of what is, and what will be, and what will be expected of each one of us. It is a pandemic that at the forefront non-discriminatorily jeopardizes the physical wellbeing of ourselves, our loved ones, our neighbours by street and national border. It has confined us to our living quarters, as our beds and living spaces have acted as seats in a global auditorium as we see the news items documenting the state of the world.
We've had to live differently. We've had to change, and adapt, to protect our neighbours. But the ramifications of the strategies that have been implemented to mitigate and nullify (when possible) the effects of the virus affect far more than our physical health. Many of our daily connections have been severed, anxiety has been attached to routine outings, and sources of income have been jeopardized or lost.
Our community has felt it: loss of income, social Isolation, increased levels of stress, unrelenting anxiety, loss of appetite, increase of appetite, unhealthy coping mechanisms formed or exacerbated, the inability to support loved ones the way we need to. These provide only a glimpse, but underline a significant series of unfortunate biproducts that we need now to challenge head on.

Why?

Because the path of least resistance will not lead to an improved tomorrow.
In Sport and Wellness, we are striving courageously to do our part to help contribute! We want to provide healthy outlets and opportunities for our amazing students who are courageously embarking on their educational journey in an unfamiliar and ever-evolving format and environment. Let us collectively acknowledge the current and building residual effects of this pandemic and combined social climate and emerge better and healthier versions of ourselves, so our relationships, goals, neighbourhoods, and bodies and minds can thrive and become better versions of themselves.
So what can Panther Sport and Wellness do? Well, we can't rely on our amazing traditional fitness and recreational facilities and the programming that we normally would, so we are bringing many things to each of our students in a remote fashion. We're removing as many barriers as possible. We are providing accessible and diverse fitness and wellness programming for our students to empower them to create healthier lifestyles, participate in activity that acts as outlets that we so very need, and to provide avenues of connection for our students who share similar interests. We're blazing new paths for our institution and department, taking leaps into the unknown, and we're doing so with excitement. This is going to be FUN.
New to Yoga? Enjoy E-Sports or competitive gaming? Need the tools to improve your physical, mental, emotional self? Require some nutritional advice? Want to explore healthy eating on a budget? Would you like to cheer on your Panther athletes virtually? Would you like to expand your social network? Share a few laughs and win some amazing prizes? Wanting to implement fitness strategies into your life but don't know where to start? We will provide answers and avenues for ALL of this and more.
Remember, while we may have to remain apart, we lean on each other when we need to. We are all Panthers. Together apart.
#WeAreAllPanthers

Instagram - Canadore_Panthers
www.canadorecollege.ca/sport
#Athletics, Rec, Wellness #Canadore Students' Council #Collaboration #Events #General #Sport and Rec #Student Life #Sport and Wellness
---
---