All Stories
Pride Month - Laverne Cox
Jun 18, 2018 | Matthew Reid, 2nd Year Broadcasting: TV/Video Production Student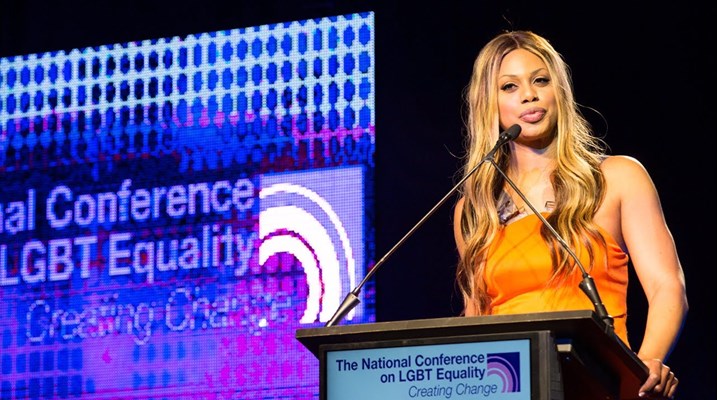 Laverne Cox is an actress; documentary film producer and LGBTQ+ advocate, most famously known for her role as Sophia Burset on Netflix's hit show Orange Is the New Black. Cox wrote herself into history by being the first openly transgender person to be nominated for a Primetime Emmy in an acting role, and being on the cover of Time magazine. Not to mention that Laverne Cox was also the first trans women of colour to have a main role in a mainstream scripted television series.
From using social media platforms such as Twitter and Instagram as tools in her advocacy and reach, Cox has been notably recognized by her peers (LGBTQ+ and cis) as being a trailblazer for the transgender community. She has won many awards for her activism in spreading awareness of trans people and the issues they face, especially trans women of colour. There's no denying that Cox's impact has led to more conversations about transgender people, and in May 2016 she was awarded an Honorary Doctorate from The New School in New York City for her "progressive work in the fight for gender equality."
Using the hashtags #GirlsLikeUs and #TransIsBeautiful on her Instagram, Cox has been able to instill confidence in many transwomen across the globe. They are able to post pictures of themselves using the hashtags and feel a sense of community in a world where cisnormativite beauty standards are widely considered the peak of attractiveness.
Laverne is considered a hero to not just the LGBTQ+ community but to the transgender community in particular, and Pride Month wouldn't be complete without celebrating all she's done for trans and LGBTQ+ people everywhere.
---
---