All Stories
Student Leadership Group Launches WE Are Not Alone Activities
Mar 5, 2019 | Canadore College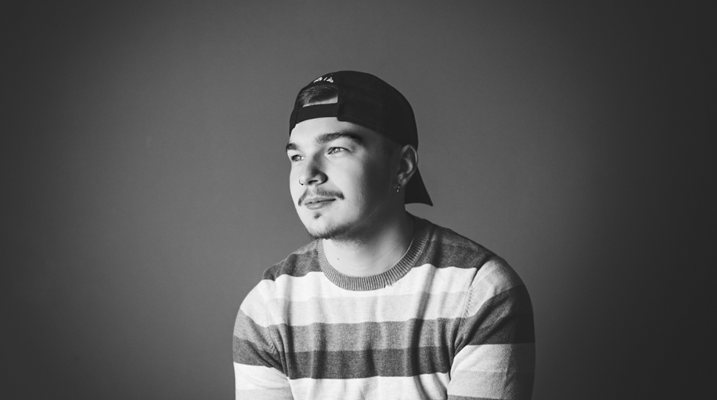 (NORTH BAY, ONT.) – A group of student leaders at Canadore College are tackling mental health awareness on campus and in community this week.
Fifteen students from Canadore's WE student leadership program formed the WE Are Not Alone group with the goal of raising awareness about all types of mental health as well as decreasing associated stigmas.
On Wednesday, student-led information booths encouraging open dialogue about mental wellness and a myriad of activities will be taking place at all North Bay campuses. Men will have the chance to get free hair and beard trimming as an example of self-care that leads to overall improved well-being. Tables highlighting important information about eating disorders, talk therapy and engaging in social activities will also be on display.
Later that evening, a documentary filmed and edited by post production student and WE student leader, Conor Nesbitt, will make its premiere. WE Are Not Alone is a compilation of stories from brave individuals from across Ontario. The stories shared within range from individuals dealing with personal mental illness, people who have lost loved ones to their battles with mental illness, and people who help others with mental illness. Nesbitt hopes that the film will help the public in different ways, including shedding light on those struggling in darkness and by sharing a message of love.
There will be a panel discussion following the screening. Admission is free and donations will be collected for the Canadore College emergency student food bank.
Nesbitt's documentary is also being considered for screening at ME to WE's global learning centre later this year.
On Saturday, the student leadership group will also be hosting a free skate for the community, Skate to End the Stigma.
Activity: Awareness Booths
Date: Wednesday, March 6, 2019
Time: 11 a.m. – 2 p.m.
Location: College Drive Campus/Commerce Court Campus/Aviation Campus
Activity: WE Are Not Alone Documentary Screening
Date: Wednesday, March 6, 2019
Time: 6 – 8:30 p.m.
Location: Large Television Studio, College Drive Campus, 100 College Drive
Activity: Skate to End the Stigma
Date: Saturday, March 9, 2019
Time: 11 a.m. – 12 p.m.
Location: Memorial Gardens, 100 Chippewa Street West
This is the second year of the WE student leadership program. This year's contingent is made up of 22 regular student leaders and five senior student leaders with the goal of addressing social justice issues of their choosing. The leadership program brings together students from different cultures and backgrounds, and empowers them to become better citizens.
The leadership program entails eight days of intensive program delivery facilitated by ME to WE employees and translates into student action plans to be carried out on campus and in community.
Canadore College trains people through applied learning, leadership and innovation. It provides access to over 75 full-time quality programs and has outstanding faculty and provides success services to students from nearly 400 Canadian communities and 15 international countries. The College and its students add nearly $244 million to Nipissing Parry Sound Service Area economy. Approximately 1,000 students graduate from Canadore each year, and they join 45,000 alumni working across the globe. Canadore receives less than 50 per cent of its traditional funding from the provincial Ministry of Training, Colleges and Universities and relies on its own innovation and entrepreneurial endeavors and generous donors for the balance.
For more information, please contact: Jessica Charette at 705.475.2538 or jessica.charette@canadorecollege.ca; Carrie Richmond at 705.474.7600, ext. 5216 or carrie.richmond@canadorecollege
#Athletics, Rec, Wellness #Aviation and Aerospace #Canadore Students' Council #Collaboration #College Drive #Commerce #Events #Experiential Learning #Film #General #Health, Human, Wellness #Media #New #Profile #Student Life #Sport and Wellness #WE Student Leadership
---
---