All Stories
Students Embrace Connection to Community
Sep 5, 2017 | Canadore College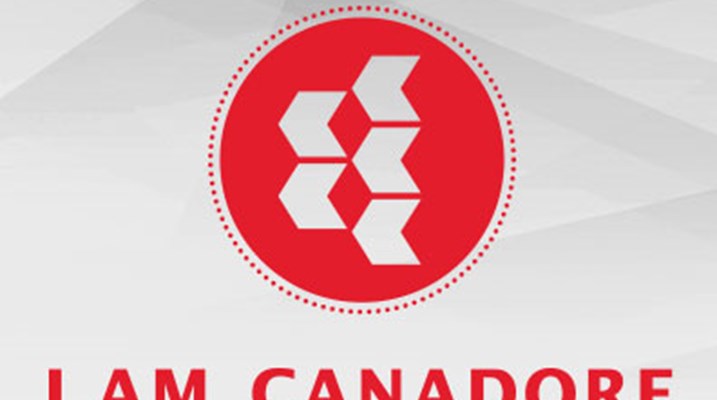 (NORTH BAY, ONT.) – Canadore College students will have the chance to learn more about North Bay as a broader community at this week's Student Life Expo.
Canadore's classes officially began today and all first-year students participated in a 'Partners in Success' orientation session which promoted habits for success, outlined student support services, college policies, as well as student freedoms and responsibilities.
The expo's exhibits will build on the information delivered in the classroom and provide a networking opportunity for students to personally engage with College resources and valuable community partners. The Canadore Students' Council is also sponsoring a free barbecue for its students.
Exhibitors include various internal Canadore departments including its comprehensive student success services, athletics and employer services, along with external organizations like 2018 Ford World Women's Curling, AIDS Committee of North Bay & Area, Business Centre of Nipissing Parry Sound, Caisse Populaire North Bay, Davids Tea, Hard Hat Hunter, Innovation Initiatives Ontario North (IION), Mary Kay Cosmetics, North Bay and District Multicultural Centre, North Bay Parry Sound District Health Unit, Northern Axperts, Plan A, Scotia Bank of Canada, Shoppers Drug Mart, Waxman Records, WE SPEAK STUDENT, and much more.
"Canadore College and our students are essential to the vibrancy, economic and social fabric of our region," said Shawn Chorney, vice-president of Indigenous and student services. "We have a very diverse campus, with more than 400 Canadian communities and 15 international countries being represented. Our team is focused on harnessing the 'Canadore Experience' to ensure that our students become an integral part of our community and are appreciated for it."
Event: Student Expo 2017
Date: Thursday, September 7, 2017
Time: 11 a.m. – 1 p.m.
Location: Gym, College Drive Campus (100 College Drive, North Bay, Ont.)
Media are welcome to attend.
Canadore trains people through applied learning, leadership and innovation. It provides access to over 75 full-time quality programs and has outstanding faculty and student services. The College and its students add nearly $290 million to the regions of Nipissing and Parry Sound. Approximately 1,000 students graduate from Canadore each year, and they join 44,000 alumni working across the globe.
For more information, please contact: Jessica Charette at 705.475.2538 or jessica.charette@canadorecollege.ca; Carrie Richmond at 705.474.7600, ext. 5216 or carrie.richmond@canadorecollege.ca
#Athletics, Rec, Wellness #Canadore Students' Council #Collaboration #Employer Services #Events #Experiential Learning #First Gen #First Peoples' Centre #General #Access and Inclusion #International #Safe Campuses #Student Life #Student Success Services
---
---