All Stories
Students Research Choices for Increased Well-Being
Jan 5, 2018 | Canadore College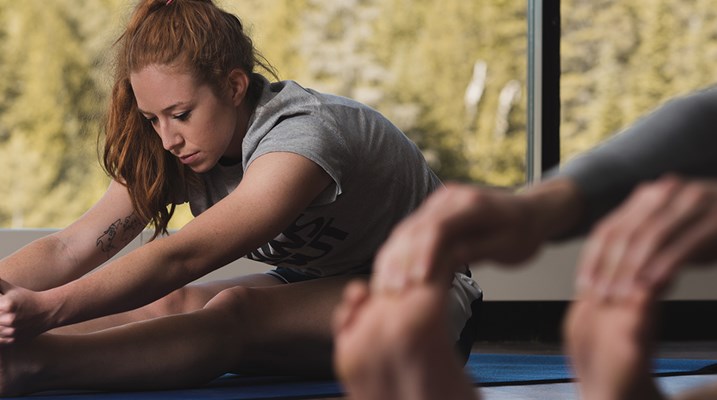 (NORTH BAY, ONT.) –On Tuesday, Canadore College's School of Sport and Recreation students will be sharing their insights for adopting a healthy and active lifestyle after conducting in-depth research.

For the seventh consecutive year, the student health fair will showcase the efforts of students in the programs' introduction to leisure and recreation class. A work assignment tasked each team of students to raise awareness of a predominant health issue faced by college students through research. They also had to define solutions to overcome the concern, including outlining community resources to help them make better choices.
"The topic of health and well-being can be so very confusing," said Michelle Cundari, professor in Canadore's School of Sport and Recreation. "Researching health is also a very difficult task, seeing as there are so many prevalent opinions and these assumptions also change over time. This is an amazing exercise to build critical thinking in our students, and I'm really proud of their work."
Informative and interactive displays on the importance of stress management and coping mechanisms, alcohol prevention, healthy eating and the benefits of pet therapy will be showcased.
Attendees are encouraged to complete a passport to win healthy living prizes.
Date: Tuesday, January 9, 2018
Time: 9:30 a.m. – 12:00 p.m.
Location: Front Lobby, College Drive Campus, 100 College Drive, North Bay, Ont.
#healthfair2018
Canadore College trains people through applied learning, leadership and innovation. It provides access to over 75 full-time quality programs and has outstanding faculty and success services to students from nearly 400 Canadian communities and 15 international countries. The College and its students add nearly $244 million to Nipissing Parry Sound Service Area economy. Approximately 1,000 students graduate from Canadore each year, and they join 44,000 alumni working across the globe. Canadore receives less than 50 per cent of its traditional funding from the provincial Ministry of Advanced Education and Skills Development and relies on its own innovation and entrepreneurial endeavours and generous donors for the balance.
For more information, please contact: Jessica Charette at 705.475.2538 or jessica.charette@canadorecollege.ca; Carrie Richmond at 705.474.7600, ext. 5216 or carrie.richmond@canadorecollege.ca
#Athletics, Rec, Wellness #Events #Experiential Learning #General #Sport and Rec #Student Life
---
---