All Stories
Taking Experiential Learning Abroad: Costa Rica
Apr 18, 2019 | Ryan Mason, Public Relations Placement Student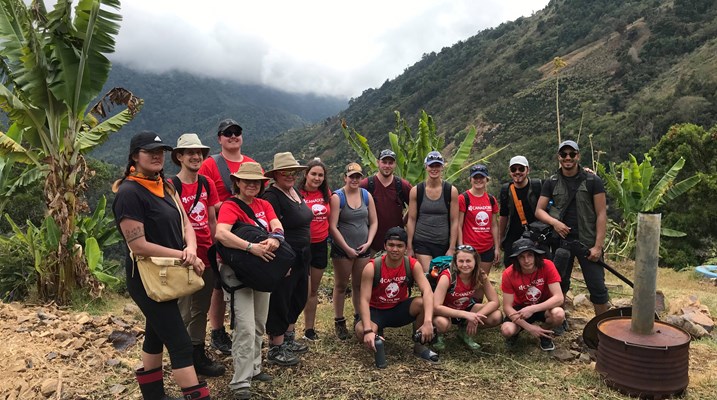 (COSTA RICA) – In a partnership with Green Communities, an organization that hosts international volunteers in sustainable development projects, Canadore College environmental technician and digital cinematography students participated in a unique experiential learning opportunity during a recent trip to Costa Rica.
Over the course of the college's reading week, 10 environmental technician students and three digital cinematography students, accompanied by four college employees, spent time throughout Paraiso Provedencia, a region known almost exclusively for its production of coffee beans.
The widespread coffee bean plantations cause the area to be susceptible to a variety of environmental consequences such as soil erosion, nutrient depletion, and pesticide run-off.
Working with Green Communities, the environmental students were able to learn about mitigation and remedial techniques, sustainable agriculture and tourism, and how the organization is getting farmers to switch from conventional farming methods to those that protect the environmental integrity of the region.
While away, the group was also fortunate to visit Tecnológico de Costa Rica
University, Manuel Antonio National Park and take a tour down the Tárcoles River to view the regions huge crocodiles!
The unique setting in which the experiential learning took place also provided the digital cinematography students the perfect backdrop to hone their skillsets outside of conventional surroundings while they documented the trip. They will be releasing a film documentary that chronicles the journey later this year.
A handful of the environmental students summarized the value of their experience below:
Global Citizenship – Leslie-Anne Clatworthy
To me, being a global citizen means a lot more than travelling. It means breaking down barriers and showing us that we can be more than what our own country defines us as. We can draw inspiration from other communities around the world and implements clean, sustainable projects here in Canada.
Biodiversity – Lauren Jackson
Going to Costa Rica gave me the opportunity to see an abundance of biodiversity. Learning about the various flora and fauna present in this beautiful country was very educational for me. As an aspiring biologist, this experience really expanded my horizons as to where I could work and what I could study.
Awareness – Matt Laprise
Relating our studies on a global scale
Receiving a broader understanding of environmental protection
Giving us the opportunity to be innovative
Entrepreneurship – Adam Perron
With a goal-oriented environmental passion, anyone can start a business. Our generation is more focused on preserving the environment than any other. With this in mind, starting a small environmental business could be very successful and with our environmental background, we would have the upper hand. In my opinion, a successful job consists of making a financial living, as well as doing your part in environmental preservation.
Passion – Angela Proudfoot
The fuel that ignites our desire to do more
The need to learn constantly and use this knowledge to further our mission to conserve
Wanting to conserve, preserve and restore our world by travelling and being further educated
Once in a lifetime experience with those of a similar mindset
This opportunity further fans the flames of our love for environmental protection
Many thanks to the college employees who made this extraordinary experiential trip possible – David Clement, Samantha Hornell, Steph Romaniuk and Laura Solano Moya. Participating environmental technician students: Leslie-Anne Clatworthy, Kenn Diao, Erin Doucet, Adrianna Chiblow, Lauren Jackson, Matthew Laprise, Jayden Mechefske, Adam Perron, Angela Proudfoot, and Jacey Zohr. Participating digital cinematography students: Morningstar Atkinson-Derosier, Alec Jordan and Sean Mittelholzer.
Hands-on learning experiences like this make programs at Canadore a great choice for those interested in being prepared for fulfilling careers after college.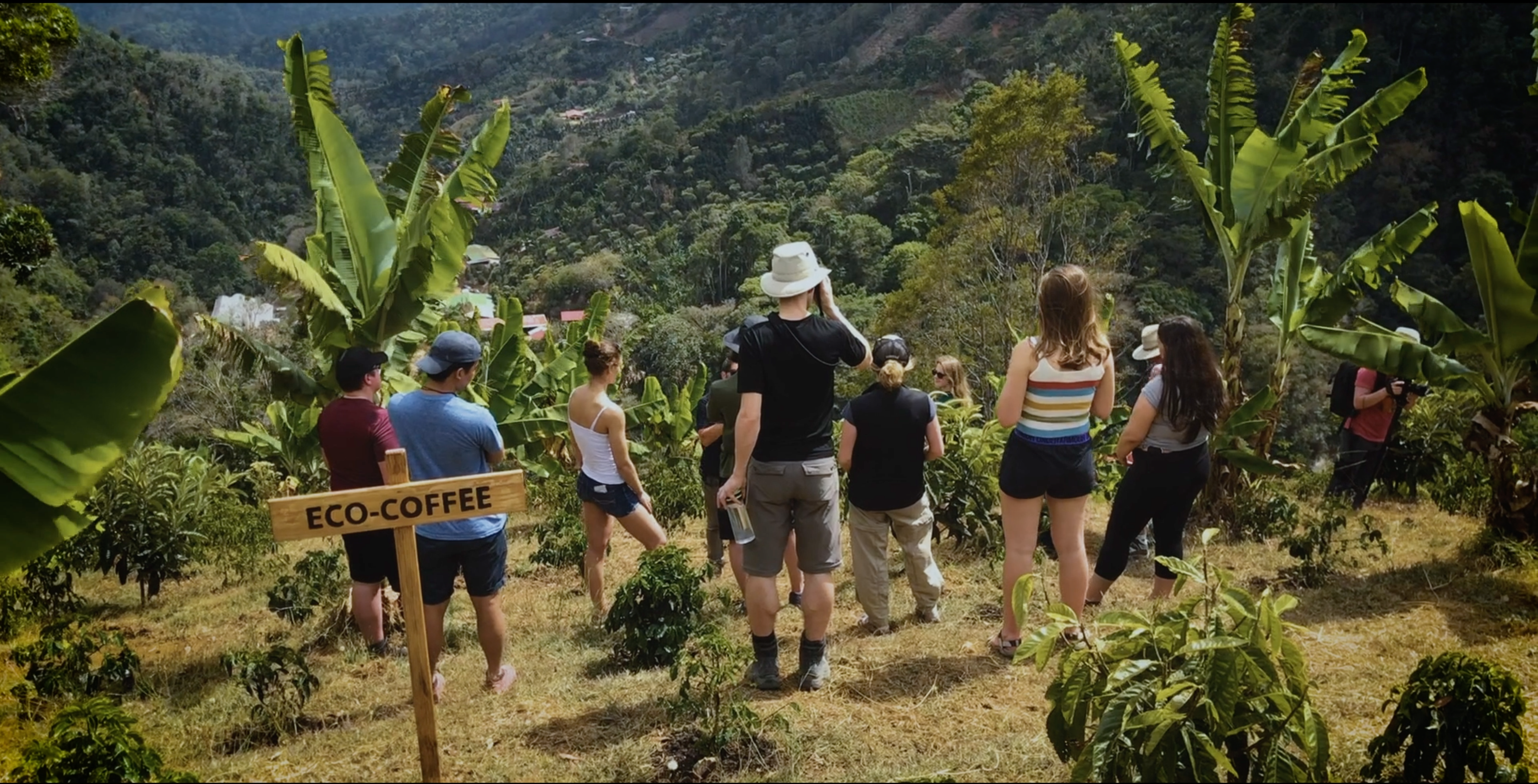 #College Drive #Enviro and Biotech #Experiential Learning #Film #Media
---
---