All Stories
The Village Collective Impact Project celebrates the official opening of its latest project
Oct 20, 2022 | Cindy Males, Public Relations and Communications Specialist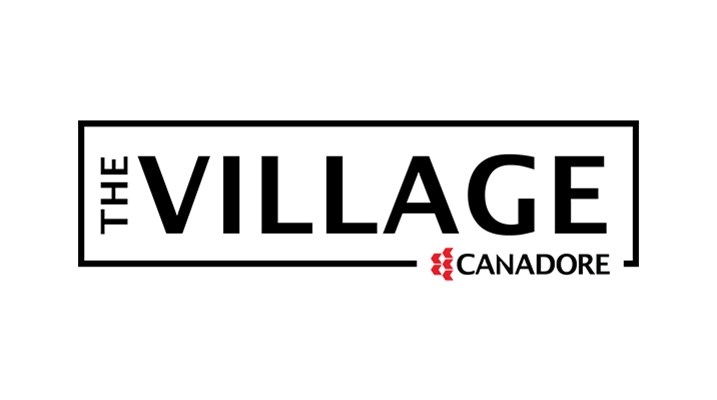 The Turtle Track at the Mary Street Centre is now officially open to the public. A collaboration of St. James United Church, community groups, and Canadore College, the track is a place for seniors to gather, enjoy conversation and take part in activities funded by the Government of Canada's New Horizon for Seniors Program.
"Isolation among seniors is a key issue which we have recognized for many years now," said St. James United Church Rev. Monica Moore. "One of the four pillars of our Mary Street Centre project, set up more than six years ago, is reducing social isolation in our community."
"Our mall has been used for other purposes in the last few years, mostly offices and now some housing, so that space is no longer a good one for walking. The YMCA building also closed for good during the early days of the pandemic, and the walking track there is no longer available. The idea for filling that need in our community came from our Church Council as we looked for ways we could use our large building to better serve our community," said Moore.
Social isolation and exclusion have negative impacts on the health and quality of life for seniors. The Village, the world-class health and wellness facility located at Canadore College, is addressing the issue. The Village Collective Impact Project has distributed $150,000 in grants from the New Horizons for Seniors Program to a dozen seniors' organizations to get programming like this up and running across the Nipissing-Parry Sound region.
"We were happy to partner with St James United Church/Mary Street Centre as part of a project to help reduce isolation for seniors in our region," said Micheline McWhirter, project manager Village Collective Impact Project. "The Turtle Track will help keep seniors physically active and socially connected, which contributes to healthy aging in the community."
The name Turtle Track was suggested by an Indigenous member of the steering committee. Some Indigenous cultures refer to North America as Turtle Island, and Parry Sound is a prime habitat for many at-risk and rare turtle species, so the committee believes it is appropriate.
"We at the West Parry Sound Campus of Canadore College pride ourselves on our community involvement," said Campus Administrator Laura Foltz. "Our involvement in the building of the track is an extension of our commitment to the residents of the Parry Sound Area."
"The Turtle Track has been a long time in the making and will play an integral part in keeping the community active year round. I have had the pleasure of working with multiple organizations on the committee to bring the Turtle Track to life. I am excited to showcase this wonderful space and for everyone to learn the teachings behind the name," said Foltz.
"We expect that once the weather turns cold, and our beautiful outdoor trails become less accessible for many, that we will have more and more people use the Turtle Track," said Moore. "We have partnered with Community Support Services, the Parry Sound Friendship Centre, and local individuals to expand our programming into areas such as yoga, gentle fitness and even line dancing. Our vision is to have the space being used every week day. We hope it becomes a place not only for healthy activities for the body, but also a place for meaningful social interactions for our spirits."
---
---