All Stories
The Village to offer free virtual Spring Break programming for children
Apr 8, 2021 | Cindy Males, Public Relations and Communications Specialist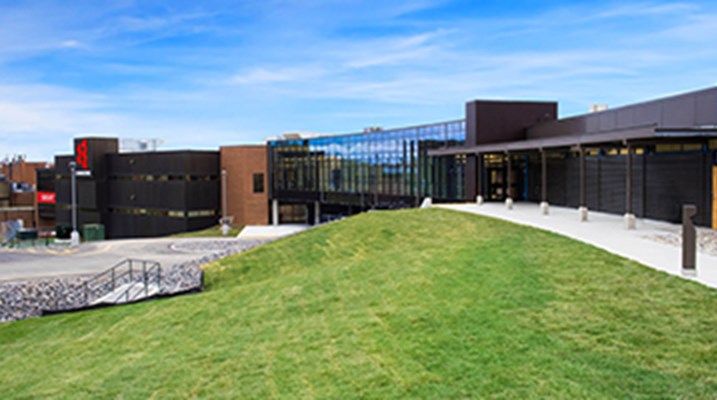 With Spring Break just around the corner, The Village and Canadore College are inviting school-aged children and their families to participate in free virtual activities from April 12-16.
The programming has been developed by students in the College's Sport and Recreation and Early Childhood Education programs in partnership with Community Living North Bay EarlyON.
"The Spring Break activities collaboration is a wonderful example of the impact of experiential learning on student development and the ways in which colleges are connected directly to community," said Shawn Chorney, Vice President, Enrolment Management, Indigenous and Student Services. "Our team recognizes the struggles that parents, including our students, have when they are working or learning in a home environment. Our team hopes that these resources provide some support and relief to parents during the ongoing pandemic."
"The Village, Canadore employees and students have worked very hard to develop interactive activities that will engage children," said Lisa McCool-Philbin, Dean, Faculty of Human and Social Science. "I hope parents enjoy sharing these activities with their children."
"The Community Living North Bay EarlyON program is thrilled to collaborate with The Village at Canadore College in offering a wonderful opportunity for engagement and creativity for families this Spring Break," said April Porter, Manager of EarlyON. "We at EarlyON are excited to see what families come up with and look forward to further collaborative projects with the Sport and Recreation and Early Childhood Education programs at Canadore College".
Students from the School of Sport and Recreation are hosting the virtual sessions which will include a variety of activities including craft sessions and healthy recipes.
"The students have enjoyed developing creative and innovative ideas showcasing what they have learned", said Michelle Cundari, Professor, School of Sport and Recreation. "These real-world experiences have allowed students to demonstrate their leadership and event planning skills."
A free "imagination kit" has been developed for the first 200 children registered. To get children in the innovation spirit, a free copy of either Not a Box or Not a Stick by Antoinette Poitras is also included. Goodreads.com says Poitras' message 'captures the thrill when pretend feels so real that it actually becomes real -- when the imagination takes over and inside a cardboard box, a child is transported to a world where anything is possible'. The imagination kit provides children with limitless possibilities and hours of play using cardboard boxes, creative materials, and a loose parts starter kit that could include popsicle sticks, elastic bands, glow sticks and more.
The schedule of events will be provided in the imagination kit, as well as on the Canadore website. Parents can register at canadorecollege.ca/corporate/spring-break-activities. Available spots are filling up quickly, so the website also contains a list of materials that will be required for families who did not receive an imagination kit. Not all of the activities require special materials.
#Collaboration #Experiential Learning #Sport and Rec #The Village
---
---