All Stories
Ukrainian Delegation Visiting Canadore Tomorrow
Aug 16, 2017 | Canadore College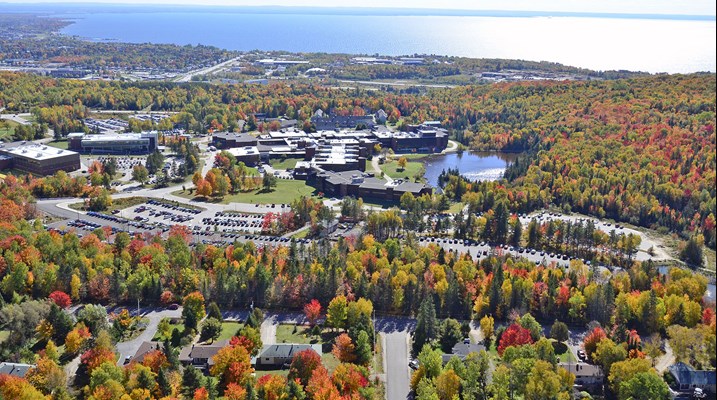 (NORTH BAY, ONT.) – A group of delegates from the National Aviation University in Ukraine will be visiting Canadore College's campuses tomorrow.
Four delegates from the Kiev university and two representatives from the Ukrainian Parliament and Kyiv International Airport will meet with Canadore's senior executive team to discuss educational pathways and exchanges between the institutions.
"We are very pleased to be welcoming these visitors to our campuses," said George Burton, Canadore College's president and CEO. "While our dialogue will be focused mainly on aerospace, we are also exploring Canadore's capacity to assist with technology development and applied research."
The Innovation Centre for Advanced Manufacturing and Production (ICAMP) at the college's trades campus is of particular interest to the group. In addition, delegates will spend time at Canadore's dedicated aviation campus and its multi-disciplined central campus.
City officials will also have time with the group, hosting meetings at the North Bay City Hall and the Business Centre Nipissing Parry Sound.
The North Bay tour by the Ukrainian officials is a reciprocal visit; Canadore College delegates visited the university in July 2016.
Canadore trains people through applied learning, leadership and innovation. It provides access to over 75 full-time quality programs and has outstanding faculty and student services. The College and its students add nearly $290 million to the regions of Nipissing and Parry Sound. Approximately 1,000 students graduate from Canadore each year, and they join 44,000 alumni working across the globe.
For more information, please contact: Jessica Charette at 705.475.2538 or jessica.charette@canadorecollege.ca; Carrie Richmond at 705.474.7600, ext. 5216 or carrie.richmond@canadorecollege.ca
#Aviation and Aerospace #Collaboration #College Drive #Commerce #General #International
---
---