All Stories
Varsity Volleyball Takes on Algonquin
Jan 29, 2017 | Canadore Panther Athletics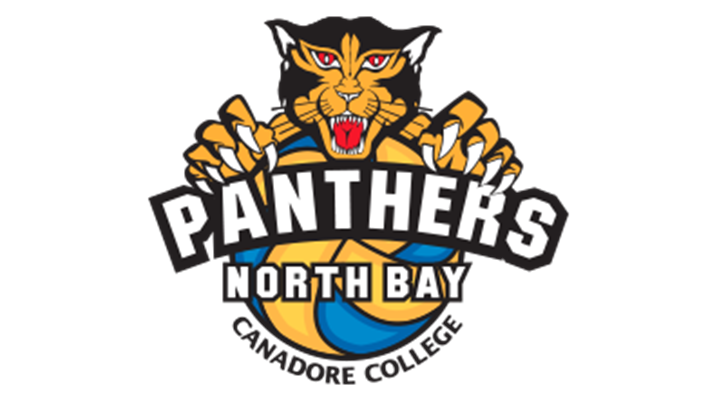 (NORTH BAY, ON) - On Saturday Canadore College Men's and Women's Volleyball played Algonquin (Ottawa).
The Men's Volleyball team brought determination and great teamwork to the court to bring home a sweep of three straight sets.
With a great start to the game Panthers took hold of a great lead to finish the first set with 25-16.
Panthers gave the crowd a good show when dominating the second set 25-13.
Going into the third set the Men's Volleyball team knew that Algonquin was going to put some pressure on them. Algonquin had a bit of a lead at the beginning of the third set but the Panthers quickly turn it around to win the final set 25-21.
Drake Stevenson led the team with 11 kills, followed closely by Eric Bowman with 10 kills and zero attack errors.
The Women's Volleyball team put up a good fight against Algonquin but unfortunately came a bit short during the fourth set.
Algonquin brought some heat and took home the first set 25-15.
Canadore then put the pressure on during the second set to win 25-20.
During the third set the ladies put up strong blocks and good kills but ended up losing the set by 25-20.
Fourth and final set put the crowd leaning in their seats but Canadore came out short, and Algonquin took home the set 25-21. Finishing the game 4-1.
Morgan McDonnell had a strong game with nine kills, while Emma Vanderlee, Emily Coster, and Jess Venhuizen all finished with seven kills.
The Panther's Women's and Men's Volleyball's next home game is February 4, 2017 4:00pm/6:00pm against Centennial in the Education Centre Gym.
For more information and to support your Canadore Panthers visit www.canadorecollege.ca/athletics or follow us on Twitter @CanadorePanther.
---
---