All Stories
Virtual Job Fairs
Nov 22, 2020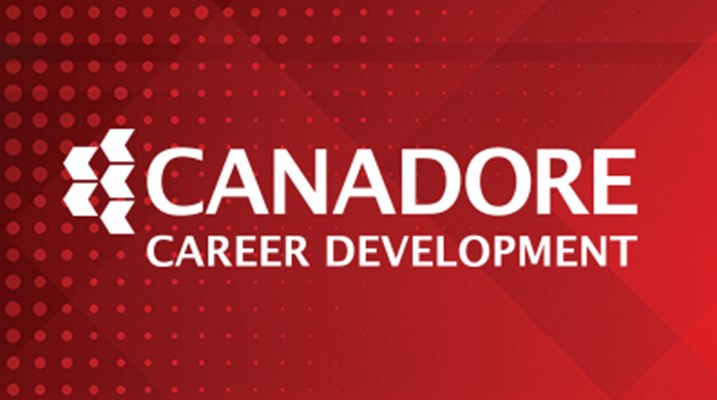 Virtual job fairs are relatively new concepts, but they are growing in popularity. At a virtual job fair, goers can meet recruiters and learn about the job-seeking landscape without traveling to crowded conferences.
In many ways, a virtual job fair is just like a real-life job fair.
"Essentially it tries to mimic a real career fair in a remote space, often there's a 'lobby area,' a 'conference center,' and an 'exhibit hall' where all the employers are." These names will vary based on the size of the virtual event and some may be more streamlined.
You're pretending you're in the lobby going to different exhibitors."
However, virtual job fairs come with their own sets of challenges for attendees. If you're looking for a job or to network, it's important to put your best foot forward during the fairs, which can be confusing if you're not accustomed to the experience.
Here are some top tips for successfully preparing for and navigating a virtual job fair.
Check the event calendar and register for our next Virtual Job Fair. https://canadorecareerdevelopment.ca
10 Tips for Virtual Career Fair Success
Scope it out in advance.
Before the big day, virtual career fairs will often let attendees navigate their platform in advance. Get to know the fair interface and find out which recruiters are speaking at what times.

"Do as much work as you can before hand to save yourself some time.

Read the job postings in advance so you can plan your day and avoid unnecessary disappointment.

"One thing I hear a lot as a complaint is 'the employer didn't have any jobs I was interested in,'" Reynolds said. "If you can do any of that work ahead of time, you will be much better off."


Upload your best material.
At a virtual job fair, recruiters can see your profile, which usually includes a resume, a photo, and some facts about your career goals. Make sure you fill out all of this information thoroughly in advance of the event.

"Recruiters can click on your face or they'll download our resume," said Reynolds. "If you don't upload them, a lot of platforms will throw a generic icon up there."

Hopefully this is obvious, but all material should be professional, Reynolds advised.



"You don't need to have a buttoned-up traditional headshot unless you're looking at a very buttoned-up industry, but make sure that your photos are appropriate," Reynolds said. "If you're on a beach overlooking a view, make sure you're clothed."





Get ready to type a lot.

At virtual job fairs, you'll be mainly interfacing with recruiters via typing, almost like a customer service chat.


Prepare 2-3 thoughtful questions for each job recruiter.
Prepare some thoughtful questions for each specific job recruiter. Don't ask about pay or vacation days. Most recruiters won't be able to answer these types of questions at this stage. Some deeper questions might include:

What would really make me stand out for this position?
What made you hire the last person you hired? What sealed the deal?
How would you describe the culture at the company?

"A job fair is a time to learn about the job and company and get as much detail as you can, then you can tailor your application to all the information you just learned."


Prepare an introduction and answers to common questions.
You may be invited to speak at various points during the fair.

You'll want to have a 1-2 sentence introduction to yourself (your elevator pitch) as well as some answers to common networking questions. These questions may include:

Which jobs are you interested in, and why?
What connection do you feel to the position?
What skills and experiences do you have that would lend themselves to this position?


Or, just watch.
Some goers may opt not to type at all. This is completely fine. Speaking is optional, and there's plenty to learn either way.

"For people who are cringing at the idea of going to a virtual job fair, you can go into the chats and just watch and read and get a lot of really good information even if you don't interact,"


Don't monopolize the conversation.
Nobody likes conversation-monopolizers, and recruiters like them least of all. Recruiters are not interested in the details of your personal situation at this stage, sticking to your points listed above, then moving on.

"If you want to speak further with a recruiter, say something like 'I'd love the opportunity to chat with you one-on-one for 5 minutes.' If they're not going to do it, they'll tell you,"

"After that initial request, don't pester them anymore. You can even leave and come back for your one-on-one."



Don't be super formal.
You want to be professional in your communications during the job fair, but feel free to be a little less formal than usual. Otherwise, you might come off as stuffy or cold.

"Instead of saying 'dear sir or madam'—because that's like writing a cover letter—try 'hello there,' which is professional but warmer". "It's okay to use emojis. I would not use one in every single thing that you type, but using them once in a while to say 'hey, I'm smiling,' can help a lot because you're otherwise missing body language and tone of voice in these conversations."


Follow up directly with the recruiters.
Virtual job fairs put you in direct contact with the recruiters or hiring managers for a position. Typically, these contacts are difficult to pin down, so if you're interested in any of the jobs at the fair, it's critical to walk away with the recruiters' names.

Later, you can look them up on LinkedIn or email them directly. The fair experience makes a great entry point for your follow-up communications.

"When you follow up you can say something like: 'It was so interesting to read your chats at the fair about X-Y-Z.'"

"Getting these contacts is a very key part of virtual fairs."


Adjust your expectations.

You're probably not going to walk away from a virtual career fair with a job offer.

You're there to learn, not to prove yourself.

One major reason why employers use job fairs is because they create better, more informed applicants.



See the fair as an opportunity to become a stellar applicant, not to get hired that day.
---
---