All Stories
Welcome Powwow happening Friday
Sep 12, 2018 | Jessica Charette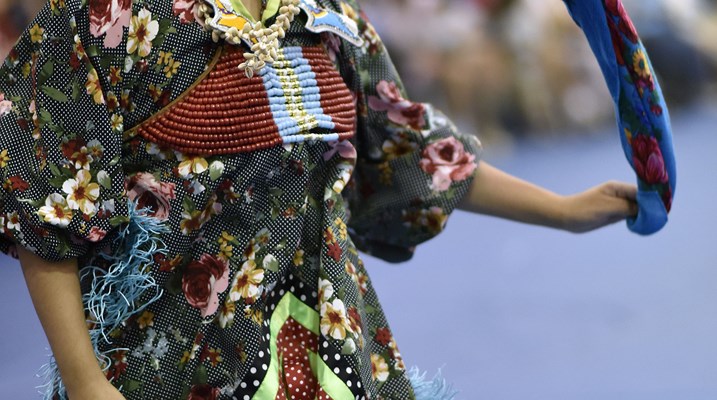 (NORTH BAY, ONT.) -- The thirteenth annual Welcome Powwow at Nipissing University and Canadore College will be held on Friday, September 14, at 11:30 a.m. beside the Education Centre pond.
Everyone is welcome to attend and participate in the powwow. It provides a fantastic opportunity to celebrate and share Aboriginal culture while honouring the diversity of students at Canadore and Nipissing.
Brittanie Amyotte, studying Gender Equality and Social Justice and Native Studies at Nipissing University, is the Head Female dancer. Cody Sackaney, second-year Indigenous Wellness and Addiction Prevention student at Canadore College, is the Head Male Dancer. They will lead all dancers to the powwow.
The powwow is hosted jointly by Canadore College's First Peoples' Centre and Enji Giigdoyang, Nipissing University's Office of Indigenous Initiatives.
In the event of inclement weather the powwow will be in the Robert J. Surtees Student Athletic Centre.
Please Note: pictures and filming are not permitted during the Grand Entry and Flag Song.
Everyone is welcome and admission is free.
For more information please contact Alison Jackson at 705-474-3450 Ext. 4252 or alisonj@nipissingu.ca or Gerard Peltier at 705-474-7600, ext. 5963 or gerard.peltier@canadorecollege.ca.
#Aboriginal #Collaboration #College Drive #Events #First Peoples' Centre #General #Access and Inclusion #Indigenous Studies #New #Profile #Safe Campuses
---
---