Office Administration
42

weeks
–

Ontario College Diploma
Office Administration Alumni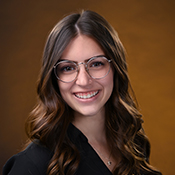 "Completing my education through Canadore has been an exceptional experience, plenty of one-on-one opportunities with my professors and hands-on learning. I completed my placement with the Ministry of Transportation. By utilizing my administrative skills and knowledge gained in the classroom, I now work for the Ministry as an administrative assistant. I would not be the successful graduate I am today without this program!"
Elexia Langlois, Administrative Assistant
Ministry of Transportation | Northeast Region
Transportation Infrastructure Management Division
Office Administration Graduate 2022
---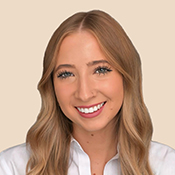 "I chose the postsecondary pathway of administration with the hopes of intertwining my knowledge with a career connected to an educational institution. I'm pleased to say that my employment journey at Canadore began immediately after the completion of my program. Office Administration is an extremely versatile program that allows for many possibilities when it comes to career objectives."
Jayden Mepham, Graduation Clerk
Canadore College
Office Administration Graduate 2022
---
Canadore College Alumni
The Canadore College Alumni is dedicated to increasing the quality of life, awareness and education for current students, alumni and the communities it serves.
Your relationship does not end when you leave Canadore. In fact, the Canadore College Alumni (CCA) ensures that it just keeps getting better. You will always be informed of what is going on at the College, and be provided with various opportunities to reunite with former classmates and friends. Connect with Canadore Alumni now!