All Stories
$8.4 Million for Post-Secondary Institutions
Mar 19, 2021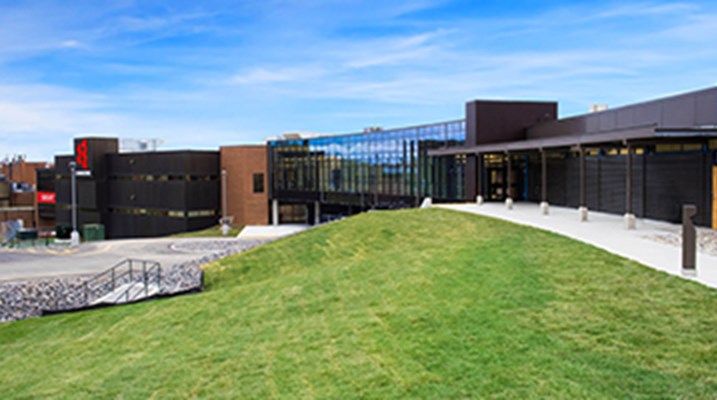 $8.4 Million for Post-Secondary Institutions
Funding will help Nipissing University and Canadore College with pandemic related costs
NORTH BAY – Vic Fedeli, MPP for Nipissing announced a combined investment of $8.4 million to help Canadore College and Nipissing University address the financial impacts of COVID-19. This investment will support the sustainability of postsecondary education in North Bay and help ensure students get the skills and education they need for the in-demand jobs of today and tomorrow.
"Canadore College and Nipissing University are critical to Nipissing's economic recovery as a key source of research, innovation, job creation and commercialization in our community," said MPP Vic Fedeli. "This funding will help to address the financial challenges of COVID-19 and maintain the quality of education that students and their families expect at our world class institutions."
Institution allocations:
$5.5 Million for Canadore College
$2.9 Million for Nipissing University
"It is the mandate of Canadore College to make sure our students are job-ready when they graduate. We invest heavily in the latest technology and equipment, and expert faculty, to make sure our students get the necessary hands-on experience before they ever leave our shops, labs, and classrooms," said George Burton, President and CEO of Canadore College. "It is important we work with the Ontario government, so we can continue to offer the best to our students, and we thank Minister Fedeli for announcing this investment today."
"The funding announced today is critical to ensuring that Nipissing University can continue to provide the best possible learning experience for our students while at the same time, helping to deliver economic and social benefits to our communities," said Cheryl Sutton, interim president and vice-chancellor, Nipissing University. "While there are many challenges that still lie ahead, Nipissing is committed to supporting the success of our students, and as a key economic driver in our community, we will continue to play a critical role in the region's pandemic recovery."
"Nipissing University and Canadore College employ more than 1,000 professionals in the community, bring more than 7,000 students here each year, help stimulate the local economy and improve the quality of life for all of us in North Bay. This funding will help ensure that both institutions are able to continue to invest in students and our community," said Mayor Al McDonald.
"Our postsecondary institutions are critical to the prosperity of our province and local communities and will contribute significantly to our economic recovery," said Ross Romano, Minister of Colleges and Universities. "Postsecondary institutions are a key source of job creation, skills training, research, and innovation. That's why our government has established the emergency fund to help address the financial impacts of COVID-19 and ensure they have the tools, technologies and resources they need to support students throughout their studies."
This funding is part of Ontario's total investment of $106.5 million for postsecondary institutions who have been the most financially impacted by COVID-19. Funding will help to offset pandemic related costs, including those associated with online learning, personal protective equipment and enhanced cleaning.
QUICK FACTS
Earlier in the COVID-19 pandemic, Ontario delivered $25 million in additional funding to publicly assisted colleges, universities and Indigenous Institutes to help address each institution's most pressing needs, including purchasing medical supplies, offering mental health supports and deep cleaning campus facilities.
According to the Conference Board of Canada, every $1 invested in postsecondary education generates a positive economic return on investment estimated at $1.36.
The university and college sectors had annual surpluses of $863 million and $333 million respectively at the end of 2019-20.
The sectors anticipate COVID-19 impacts of up to $1.9 billion dollars in 2020-21.
The Postsecondary Education Support Fund allocates funding to institutions using an approach that accounts for size as well as COVID-19 related revenue impacts and added expenses relative to an institution's existing surplus in order to target those that need it most.


ADDITIONAL RESOURCES
Visit Ontario's website to learn more about how the province continues to protect the people of Ontario from COVID-19.
-30-
For more information, or to arrange an interview, contact:
Keri Buttle
Constituency Office
(705) 474-8340
keri.buttle@pc.ola.org
---
---