All Stories
Advanced Genomics Research Could Improve Autism Spectrum Disorder Treatment
Apr 2, 2019 | Canadore College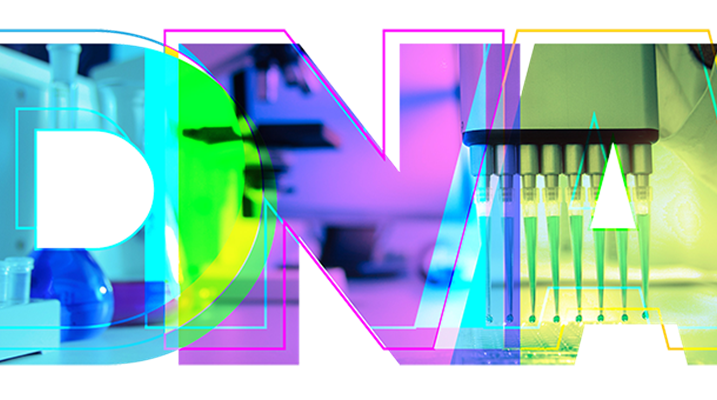 (NORTH BAY, ONT.) – Research led by Canadore College and The DNA Company may provide individuals with Autism Spectrum Disorder (ASD) and their families with new opportunities for treatment and support.
According to the National Autism Spectrum Disorder Surveillance System (NASS), 1 in 66 Canadian children and youth (ages 5-17) are diagnosed with ASD, which makes it one of the most common developmental disabilities.
"With the growing prevalence of ASD in our country, it is absolutely critical that we take a refreshed look at how we approach its study," said Dr. Mansoor Mohammed, President and CSO at The DNA Company. "ASD crosses all cultural, ethnic, geographic, gender and socioeconomic boundaries. We need to obtain a thorough functional genomic picture to lead to better diagnosis and intervention."
According to Mohammed, ASD primarily impacts brain development, which results in affected behaviour, social interactions and one's ability to communicate. Recently, studies have also shown that individuals with ASD are six to eight times more likely to experience gastrointestinal issues (GI), such as food sensitivities manifesting in bloating, constipation and diarrhea. Similarly, children with ASD who experience GI problems are more likely to have more severe symptoms of ASD.
This strong mutual association provides the basis for exploring the etiology of ASD through functional genomics. It is believed that inflammation that occurs during key early stages of brain development is one of the most likely reasons for an individual to present with ASD. Early research indicates that dysbiosis, or an unhealthy balance of microorganisms within the gut, is one of the causes of neural inflammation. According to multiple independent studies, toxins, chemicals and heavy metals are also inferred to be additional sources.
"We know that the body's capacity to cleanse from these toxins and chemicals is unique to each individual and we are committed to furthering research with Canadore College to determine the effects that personalized medicine and supplements can have on the detoxification process," said Mohammed.
Last month, Canadore College and The DNA Company announced that they were creating an innovative genomics laboratory to be equipped with some of the most leading-edge technology available in Canada.
The construction on the first phase of the research genomics lab is expected to be complete by June 2019.
"It is clear that the status quo for spending on research, treatment and support for ASD cannot continue," said Mohammed. "We are very pleased to be able to bring an intelligent functional genomics approach to this issue with our partner, Canadore College, so that we can introduce a degree of clarity that is sorely needed."
Canadore College trains people through applied learning, leadership and innovation. It provides access to over 75 full-time quality programs and has outstanding faculty and provides success services to students from nearly 400 Canadian communities and 15 international countries. The College and its students add nearly $244 million to Nipissing Parry Sound Service Area economy. Approximately 1,000 students graduate from Canadore each year, and they join 45,000 alumni working across the globe. Canadore receives less than 50 per cent of its traditional funding from the provincial Ministry of Training, Colleges and Universities and relies on its own innovation and entrepreneurial endeavors and generous donors for the balance.
For more information, please contact: Jessica Charette at 705.475.2538 or jessica.charette@canadorecollege.ca; Kashif Khan at 416.622.6800 or kashif@thednacompany.com
#Collaboration #College Drive #Enviro and Biotech #General #Health, Human, Wellness #New #Programs #Research
---
---