All Stories
Canadore College Brings Home Northern Ontario Music and Film Award
May 27, 2019 | Canadore College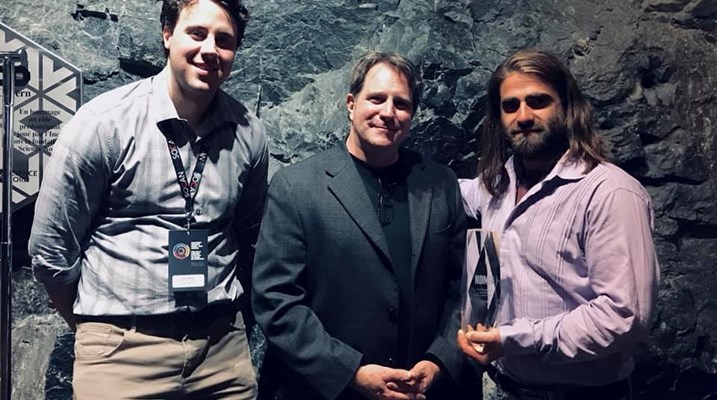 (NORTH BAY, ONT.) – This past Saturday, Canadore College digital cinematography alumnus Eric Robillard won a 2019 NOMFA for his work on outstanding short/mid-length film for Post Script.
Robillard was the director on Post Script, filmed in North Bay by the entire third-year digital cinematography class in 2018.
Fellow classmate Aaron Martini had also been nominated for his work on class productions Future Sick and Daze of Dreams.
The Music and Film in Motion (MFM) hosted the NOMFA event on May 25 in honour of excellence in music, film and television/video on demand.
Congratulations Eric!
#Alumni #Collaboration #College Drive #Events #Experiential Learning #Film #General #Media #New #Profile #Programs
---
---