All Stories
Canadore College celebrates another successful year in Art & Design
Apr 14, 2022 | Cindy Males, Public Relations and Communications Specialist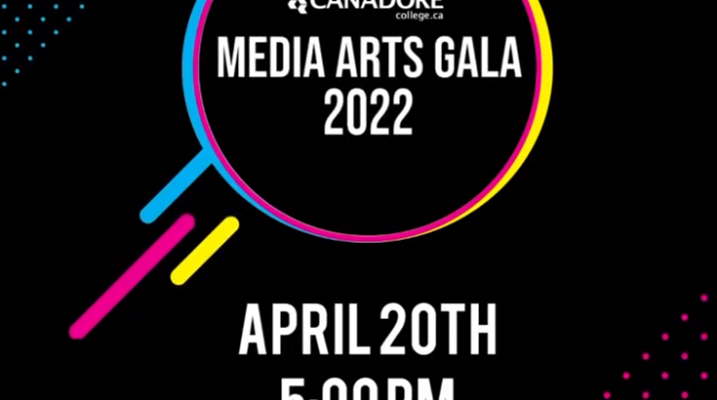 Students in Canadore College's Art and Design programs will display their creative collections at the 2022 Media Arts Gala and Graphic Design Showcase. The programs have consistently produced top-level talent, and this is an opportunity to show off the students' hard work.
The show will be viewed through a vimeo livestream, and will highlight projects from students in eight programs:
Acting for Stage and Screen,
Broadcasting – Television and Video Production,
Culinary Arts,
Digital Cinematography,
Game Design and Development,
Graphic Design,
Post Production, and
Recording Engineering – Music Production.
"The students and faculty should be very proud of all the hard work they have put in to organizing this showcase," said George Burton, Canadore College President and CEO. "Much of the students' college experience has been lived under COVID-19 pandemic restrictions, but they persevered and successfully met all of the additional challenges. This is the opportunity to share their achievements with their colleagues, family, and friends. We celebrate their persistence, and wish them all the best in their future endeavours."
Event:Canadore Media Arts Gala and Graphic Design Showcase 2022
Date: Wednesday, April 20, 2022
Time: 5 p.m.
Screening: Via direct livestream link https://vimeo.com/event/1973175
DISCLAIMER: The media showcase films are not rated. Viewer discretion is advised as they may contain coarse language, drug use and nudity. The opinions expressed in these films do not necessarily reflect the views of Canadore College. This event is for mature audiences only.
---
---