All Stories
Canadore College graduate and professor featured in national video series on water awareness
Mar 9, 2022 | Cindy Males, Public Relations and Communications Specialist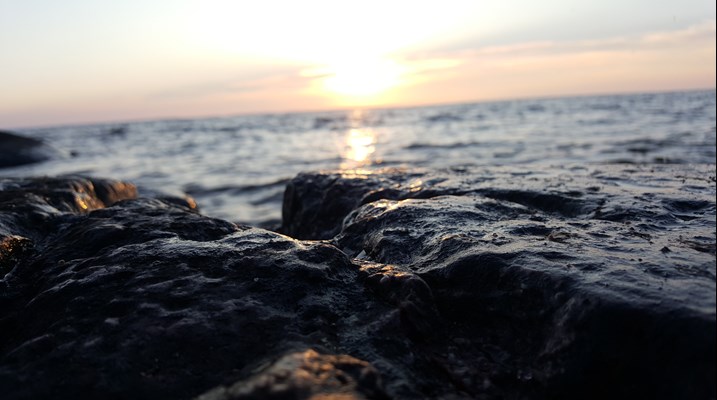 Canadore graduate Josee Street found her passion for water technologies while she was a student in the College's Environmental Technician-Technology program.
"Coming from an Indigenous background gives me a unique perspective on how I can honour both the water spirit and the scientist that Canadore was helping me to become," said Street. "Throughout my academic career, Canadore created a space for me to explore the natural environment, and introduced me to ways I can connect my heritage to my career."
Street's enthusiasm led her to participate in a national video series for Water Movement, an online platform that connects Indigenous water treatment operators. Water operators work in regulated drinking systems and wastewater facilities and are required to hold a valid certification to perform their duties.
"Water Movement fills a void in an often-fragmented industry and bridges the connection between Indigenous water operators whose work is vital to the health and well-being of countless communities," said Bita Malekian, a Water Movement Ambassador. "Through the joint efforts of industry professionals and post-secondary students, the platform provides a collaborative online space where operators can connect, share lessons learned, and access training videos that act as educational tools."
"Water Movement also seeks to raise awareness among the next generation of water leaders. The free program connects with youth through virtual workshops for students of all ages. It is designed to educate students about water in Canada, careers in engineering, and the water sector," said Malekian.
Street and Professor Stephen Romaniuk participated in the video series. The videos can be found here: https://www.watermovement.ca/forum
Street was filmed sharing her experiences as an Indigenous woman and an environmental science student.
"The ideas behind my part of the Water Movement campaign were to showcase the intricate relationship women have with Nibiinaabe (Water Spirit), and how I am taking back the traditional role as a Water Protector in a non-traditional environment," she said.
"The Water Movement initiative links Canadore grads with other water operators across Canada including Indigenous communities in our region," said Dr. Letitia Nadalin-Penno, Canadore's Dean of Environmental Studies and Health Science. "The videos demonstrate how the training, certification, and learning at Canadore College goes beyond the classroom to support communities in addressing current challenges with water management and safe drinking water."
---
---