All Stories
Canadore College installs an Indigenous cultural symbol on campus
Oct 6, 2021 | Cindy Males, Public Relations and Communications Specialist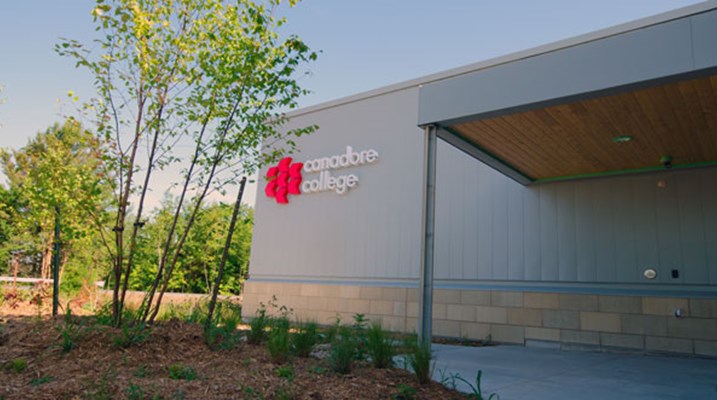 Canadore College has a long history of supporting and welcoming Indigenous learners. Canadore's West Parry Sound Campus is celebrating that tradition with the installation of a tipi on the campus grounds.
"It seemed like a natural progression for the West Parry Sound Campus to feature an important cultural symbol to support and celebrate our Indigenous friends, colleagues, family and community members," said Lee-Ann Turner, Supervisor, West Parry Sound Campus. "We are working toward building a Truth and Reconciliation education program, with guidance from the Parry Sound Friendship Centre, to our Seniors in the Forest program."
"The College is continuing to work toward delivering on our commitments to the Indigenous people we serve while implementing the recommendations of the Truth and Reconciliation Commission Report," said Shawn Chorney, Vice President Strategic Infrastructure, Indigenous and Learner Services. "Our team has actively led the creation of culturally relevant spaces, opportunities for teaching and learning as well as bringing together tools and resources which are widely available to the college community."
At one point in history, tipis were homes for Indigenous people. Today, they remain culturally significant as places to host special functions that educate about Indigenous heritage and traditions.
"I believe that it is very important that our history is being recognized," said Delores McKay, Executive Director of the Parry Sound Friendship Centre. "The tipi will provide a place to be utilized as an educational, ceremonial, and healing location that provides for warmth, family and community connectedness."
"At Canadore College the staff is really empowered to be creative, consider options, and balance the organizational benefit with the community benefit and voila... you have a recipe for success," said Turner. "As our partnerships and collaboration with Indigenous community groups and Indigenous education institutes grow, it is a natural progression to grow our Indigenous impact on campus."
"It is the hope of our team that the tipi serves as both a physical and symbolic place of learning that supports bringing people outside of their normal environment to consider the difficult truths and impacts of colonization on Indigenous people while supporting healing and moving forward together," said Shawn Chorney, Canadore College Vice President, Strategic Infrastructure, Indigenous and Learner Services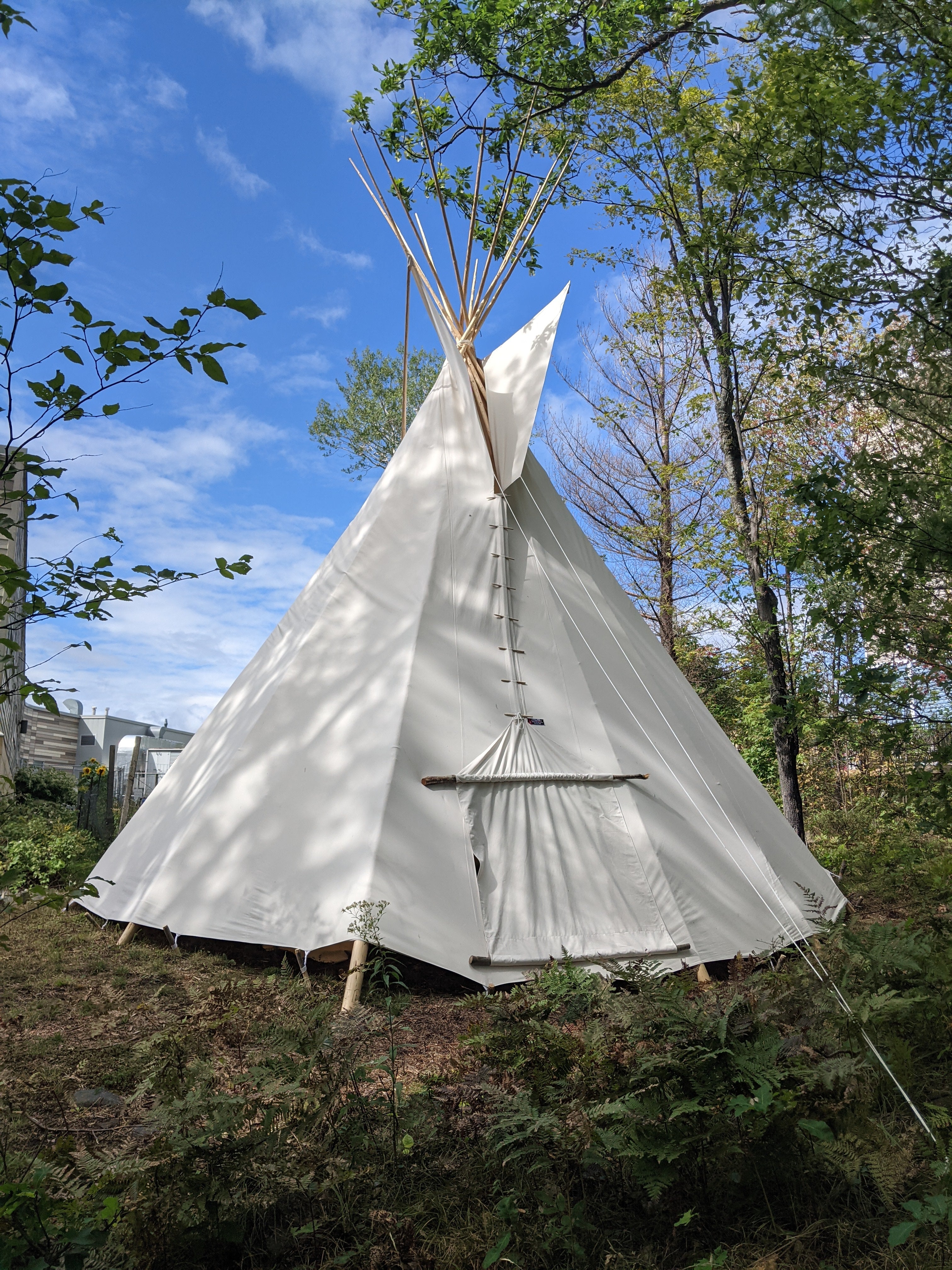 For more information about the Tipi, please contact Laura Foltz at Laura.Foltz@canadorecollege.ca or 705-746-9222
#First Peoples' Centre #Indigenous Studies #Parry Sound #sustainability
---
---