All Stories
Canadore College launches the Panther eSports program
Nov 24, 2020 | Cindy Males, Public Relations and Communications Specialist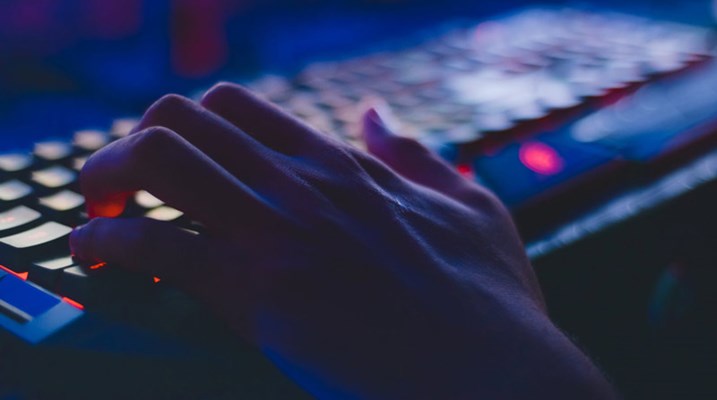 The COVID-19 pandemic hasn't dampened the competitive spirit of many Canadore College students or their desire to connect with other students. Canadore is pleased to share that we have launched our Panther eSports program.
"eSports is growing at a very fast rate because of the pandemic. People are confined to their homes with very little to entertain themselves," said Noah Landry, one of two Canadore students hired to develop the program. "As a result, many have bought gaming consoles or computers to fill the void of boredom, and this has brought millions of new video game players to experience an amazing industry."
"Just like a conventional sport, people love watching others at the highest skill level. eSports provides them with the opportunity to watch and strive to be the best," said Landry.
The concept of competitive video gaming isn't new, but with traditional sports on hiatus there is room for eSports to become better known and even more popular.
"eSports does not replace our traditional sports," said Shawna Nielsen, Director Student Experience and Success. "eSports is another way that the Sport and Wellness Department can reach and engage more of our students. We had already planned to enter into the eSports world before COVID-19 hit, and now with social distancing requirements, eSports is bridging part of that social gap to connect students with a common interest."
"It has been exciting to learn more about eSports and the trends within the industry," said Joey Rainer, Sport Coordinator. "Our first tournament went well and with a few minor tweaks, the next tournament will be even better!"
Canadore launched its first eSports tournament on November 19th. The College's first title was the very popular "Rocket League", a soccer-meets-driving game. Rocket League was selected because it is a popular title in the eSports world, a cross-platform game, which is now free to all users. Organizers are pleased with the turn-out of the first tournament, which saw ten gamers participate, and more than 20 people tuning in to watch the action.
"I was very excited for the opportunity to help get eSports up and running at Canadore," said Noah Landry. "I imagine there are many people like myself who have no way to play for the school. The eSports program gives many other students the chance to contribute to Canadore's student environment in a way that they never have. I am very excited to see where this program goes and how it makes an impact on the students."
Canadore students can get more details at www.canadorecollege.ca/sport or Joseph.Rainer@canadorecollege.ca
---
---