All Stories
Canadore College's Film and Television students get a taste of possibilities in their future careers
Jul 8, 2021 | Cindy Males, Public Relations and Communications Specialist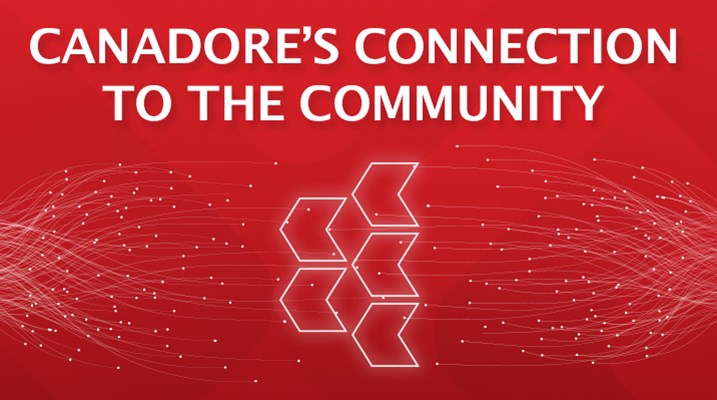 Canadore College leads the way in economic development, especially in Northern Ontario. In fact, the College's commitment to community is one of the principles that guides its decision making. The relationship between Canadore and Distinct Features Inc (DFI) is one example. DFI has been providing hands-on industry experience to students in Canadore's Broadcasting – Television and Video Production and Digital Cinematography programs since 2014, mentoring more than 100 students in 10 productions.
"Any mentorship that brings new and talented people into the industry is clearly beneficial to any producer," said DFI President Derek Diorio. "For me as a local producer I am better served by having a talented and trained workforce that lives in my community."
DFI and Canadore College established their first training partnership in 2014. Diorio approached the College about students to produce a five-pack mini documentary in concert with the second season of the Hard Rock Medical television series broadcast on TVO.
"Hard Rock Medical is a truly northern show because of the wealth of talent and potential available in North Bay – featuring local actors in lead roles and an entirely northern soundtrack and musical score," said Diorio. "It was edited, colour corrected, mastered and made in North Bay – the whole nine yards. It is as good as anything produced anywhere else in this country."
"The key to partnerships like the one Canadore has with Derek is finding the right fit, and working to create experiential learning opportunities for our students," said Yura Monestime, Director of Academic Operations and Business Development, Arts and Design. "Combining the teaching they get in college with real life situations is essential to ensuring students graduate with a solid foundation."
"At Canadore, we focus a lot of our energy on ensuring our programs are responsive to the job market," said College President and CEO George Burton. "Our connections to our communities through companies like DFI help us to do that -- help to make sure we are meeting the needs of industries and communities that hire Canadore graduates."
Diorio credits investments by the Northern Ontario Heritage Fund for helping to grow the film and television industry in this region – investments he believes will pay off in the future.
"Film and television jobs are well-paying jobs, but if the locals aren't working on multiple productions in a given year they have to move away or travel to gigs away from their home. The trick is to get productions from away to buy into the talent pool here and help it grow," said Diorio. "I would love to see a scenario in the not-too-distant future that has outside producers saying, 'we are in the North because of the NOHFC, but we're shooting in North Bay because they have the best crews anywhere'."
"Over the next five years, thousands of new jobs will be created in the film and television industry in Ontario -- hundreds of them in the North. By partnering with industry, we will have the upper hand in developing future film and television professionals," said Monestime.
---
---