All Stories
Canadore College sees opportunity in the latest federal budget
Apr 20, 2021 | Cindy Males, Public Relations and Communications Specialist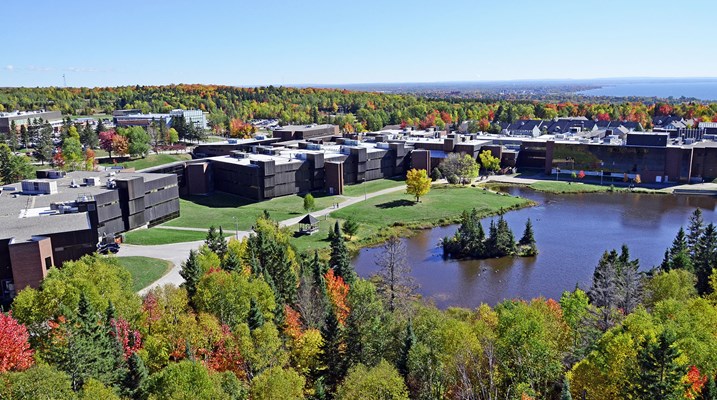 Canadore President and CEO George Burton says Monday's federal budget presents many opportunities for the College.
"I'm pleased to see the investment in employment and social development programs, apprenticeships, regional development agencies, and applied research," said Burton. "Canadore is already a leader in promoting economic growth in our region. Investment by the federal government in these areas will provide more support for the College to do this important work."
Among the investments, Burton sees a potential benefit for Canadore in a number of initiatives:
$960 million over three years to Employment and Social Development Canada for a new Sectoral Workforce Solutions Program to help sector associations and employers design training programs relevant to the needs of small- and medium-sized businesses and their employees. Canadore College is developing a framework to offer microcredentials to meet industry-specific training needs.
$470 million over three years to Employment and Social Development Canada to establish a new Apprenticeship Service to help 55,000 first-year apprentices in construction and manufacturing trades connect with opportunities at small- and medium-sized employers. Canadore College offers skills apprenticeship training in 11 different areas. An average of 300 students earn while they learn and complete their apprenticeship at Canadore annually.
$400 million over six years in support of a Pan-Canadian Genomics Strategy to complement the government's existing genomics research and innovation programming
The federal government will work to make FedNor a stand-alone regional Canadore College is home to a state-of-the-art genomics lab that is currently working to help identify COVID-19 variants of concern (VOCs) development agency and strengthen the economic development to Northern Ontario. Canadore, through FedNor funding, helps businesses in our region realize their full potential and growth opportunities.
"The federal budget also acknowledges the importance for the Strategic Innovation Fund having the right tools to support businesses across Canada," said Burton. "To this end, the government will explore opportunities to add new investment structures to the fund. We can make the case that the Strategic Innovation Fund needs to further support post-secondary innovations in key fields and advanced technologies."
#Corporate Communications #Office of the President #Canadore College
---
---