All Stories
Canadore College sharing holiday cheer with North Bay
Dec 2, 2021 | Cindy Males, Public Relations and Communications Specialist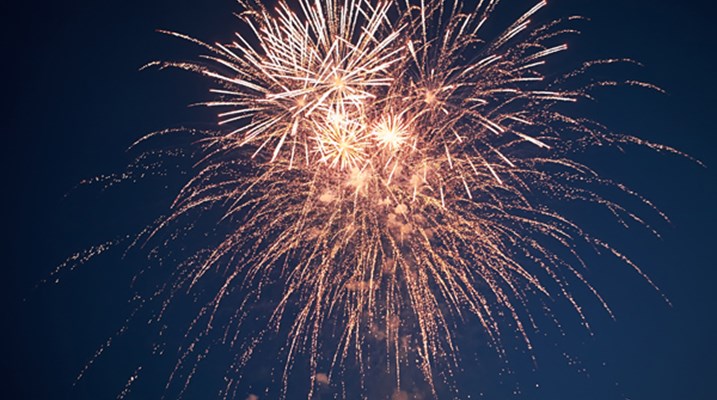 Canadore College will kick off the holiday season with its employees and their families on Friday evening with an outdoor, physically-distanced event at its Commerce Court Campus. It is the second year for the outdoor event due to COVID-19 protocols.
The campus will remain closed to the public, but Canadore hopes the North Bay community will take a few minutes wherever they are to enjoy two fireworks displays that will be set off over the campus – the first to be set off at around 6:30 p.m., and the second scheduled for 7:30 p.m.
The event has been planned, and will be carried out, under all the directives and guidance issued by the Province and the North Bay Parry Sound District Health Unit. This seasonal event is an opportunity for College employees and their families come together in a safe and contactless drive-in event.
The College is asking employees to donate to the Canadore Student Food Bank at the event, and we encourage others to contribute to their favourite charity during this season of giving.
As a thank you to the community for its support in 2021, and to further brighten the community's spirits, everyone is invited to drive by the Commerce Court Campus that evening to see "Toyland."
Canadore College campuses will close for the Winter Break from Thursday, December 23, 2021, at 4:30 pm to Tuesday, January 4, 2022, at 8:30 am.
---
---