All Stories
Canadore College Shedding a Light on Youth Homelessness
Mar 28, 2017 | Canadore College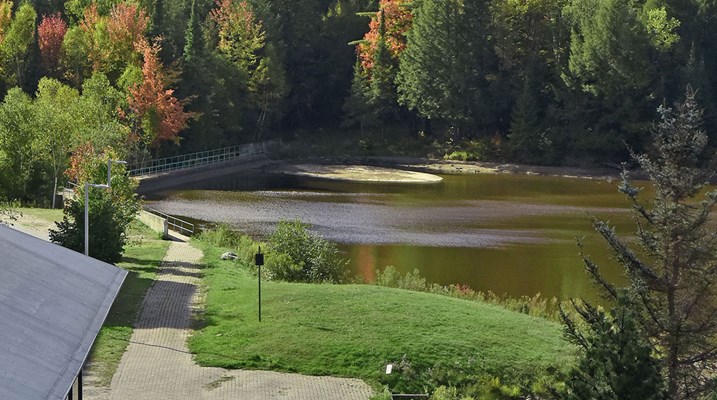 (NORTH BAY, ONT.) – Canadore College students are encouraging our community to think about the extraordinary impact of youth homelessness in North Bay and area.
Across the country, 6,000 young Canadians face the dangers and challenges of being homeless each and every night.
"This initiative is valuable in bringing awareness to the issues of food security and homelessness within our community," said Dennis Chippa, executive director of The Gathering Place of North Bay. "It's important to tell the community that these issues exist, that they are not just 'big city problems'. The best part is by having young people involved, it drives the message home to them so they can be prepared to work on these issues as a lifelong mission."
In collaboration with the North East Region OPP and The Gathering Place of North Bay, Canadore College is hosting the Push for Change Sleep Out Challenge, a national initiative aimed at raising awareness of youth homelessness. The evening will include a pasta dinner, addresses by Joe Roberts from the Push for Change, Superintendent Ken Leppert and Dennis Chippa, Zumba and more.
All month long, the College has been collecting cash donations, non-perishable food items and warm clothing in support of the event. Further donations can be made by contacting Katie Fabbro at kathleen.fabbro@canadorecollege.ca.
Date: Thursday, March 30, 2017
Time: 6 – 10 p.m.
Location: Canadore College Residence (C19), 19 College Drive, North Bay, Ont.
Canadore trains people through applied learning, leadership and innovation. It provides access to over 65 full-time quality programs and has outstanding faculty and student services. The College and its students add nearly $290 million to the regions of Nipissing and Parry Sound. Approximately 1,000 students graduate from Canadore each year, and they join 43,000 alumni working across the globe.
For more information, please contact: Jessica Charette at 705.475.2538 or jessica.charette@canadorecollege.ca; Carrie Richmond at 705.474.7600, ext. 5216 or carrie.richmond@canadorecollege.ca
#Canadore Students' Council #Collaboration #Events #General #Access and Inclusion #Student Life
---
---