All Stories
Canadore College welcomes international degree nurses
Sep 19, 2022 | Cindy Males, Public Relations and Communications Specialist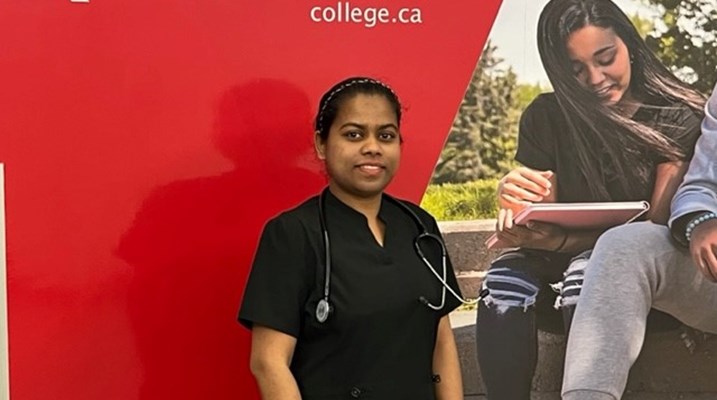 Blessy Gopahn Vishwanathanon is enrolled in Canadore College's Nursing License Preparation Program (NLP) for practicing international degree nurses. Already a nurse back home in India, and after a time practicing in Saudi Arabia, she has decided to practice in a western country.
"I chose Canada because I heard so many good things, like the way Canada is a multi-cultural country. I love the people here. This program will give me a pathway to begin my career as a registered nurse in Ontario," she said.
The NLP is designed to help internationally-educated nurses develop nursing expertise to work in the Canadian healthcare system and help them prepare to write the College of Nurses of Ontario (CNO) licensing exam. It is a two-semester program, approximately 10 months in duration, with six courses in each semester and placements in long-term care and acute care facilities. The students learn through classroom instruction, simulation labs and practicum placements.
"It is very helpful," said student Rasanbir Kaur. "In India I completed my Bachelor of Science – Nursing. When I studied here in first semester I learned a lot of new things. I also reviewed and polished my old skills."
In accordance with the professional standards for registered nurses in Ontario, the students are learning to provide safe, ethical, and competent care for a diverse client population as a member of a health care team. Graduates of the program will have additional preparation towards their eligibility to apply to write the CNO jurisprudence and regulatory examinations to be licensed as a registered nurse in the province.
The Registered Nurses Association of Ontario, citing Statistics Canada, reports job vacancies for registered nurses in Ontario have more than quadrupled since 2016 and more than doubled since the pandemic. Graduates from Canadore's NLP program will help fill these jobs.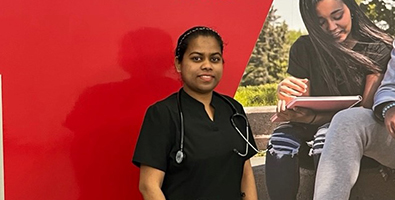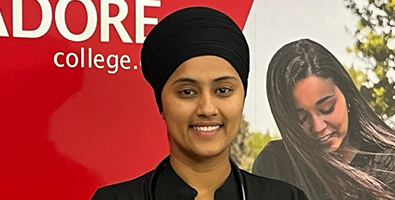 ---
---