All Stories
Canadore's Biotechnology Department receives Award of Excellence
Jan 21, 2022 | Cindy Males, Public Relations and Communications Specialist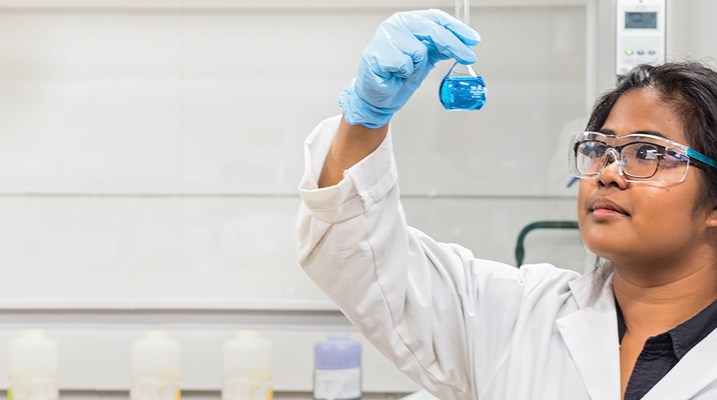 Congratulations to Canadore College's biotechnology team on being chosen as the recipient of the Minister of Colleges and Universities' Award of Excellence – Everyday Heroes. The award recognizes the team for having stepped up and made a difference during the pandemic in the 2020-2021 academic year.
"The applications of biotechnology extend into the fields of health care and environmental sustainability, making our department well-positioned to advance in related research and academic opportunities," said Dr. Letitia Nadalin-Penno, Canadore's Dean of Environmental Studies and Health Science.
Canadore's Biotechnology Department has managed to not only turn the pandemic into a positive educational opportunity for students, it has also assisted in building analytic and testing capacity provincially utilizing a college-focused applied research approach.
Canadore is the only college in the Ontario COVID-19 Rapid Response Coalition. The team has assisted with next generation sequencing techniques to support the province in monitoring COVID-19 variants of concern. They used the opportunity to develop relevant teaching laboratories for relevant courses in Biotechnology and Functional Genomics.
Identifying alternate revenue opportunities for Canadore, the department collaborated with businesses to develop a private COVID-19 testing facility to provide relief for public health testing facilities. Faster turnaround times for commercial businesses meant a quicker return to normal economic activity for seasonal industries in Northern Ontario. This revenue generating partnership became a platform to develop new teaching laboratories in modern analytical techniques for the identification of viral infections, providing additional opportunities for students to learn advanced job-ready skills before graduation into the post-pandemic economy.
In addition, the department launched a first-of-its-kind academic program in Functional Genomics and Clinical Consultation. This novel post-graduate certificate focuses on laboratory and related consultation skills for conducting and interpreting genome-based tests. The new program has shown remarkable growth since the start of the pandemic in its appeal to international and domestic students looking to acquire advanced skills.
"It's an honour to have our team recognized," said Dr. Tara McGoey, coordinator of Canadore's Biotechnology Program. "The current pandemic has certainly highlighted the many roles that biotechnology can play in the detection, prevention, and treatment of infectious diseases."
#College Drive #Enviro and Biotech #Experiential Learning #Health, Human, Wellness #Program Development #Programs #sustainability
---
---