All Stories
Farm Freshman
Sep 11, 2018 | Caitlin Pawlett, Experiential Learning Project Leader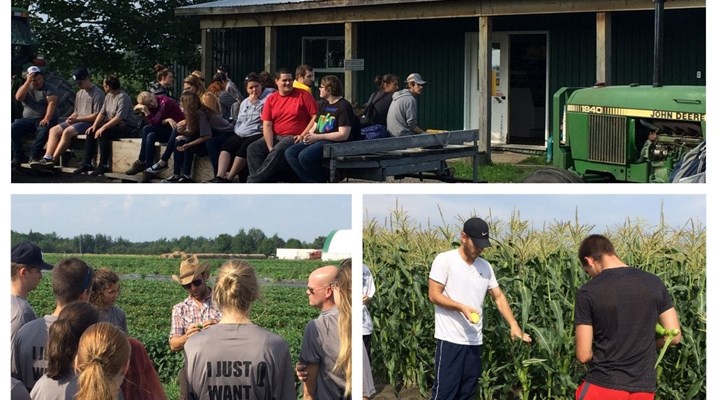 Students explored a variety of produce crops including watermelon, tomatoes, tomatillos, haskaps, cucumber, and soya beans.
"Leisure Farm Staff were very knowledgeable…I learned what haskaps were …it was a great experience to have," said first-year student Kenny Pitt.
At each crop field, students were taught how to tell if a fruit or vegetable was ripe or overripe based on appearance, touch, and taste and ways in which the produce can be used for cooking. Learners were also able to pick their own cucumbers and corn from the field, which they in turn cooked for their lunch.
After visiting the farm, students reported having gained a greater appreciation for the agricultural industry, and the adoption of new skills for selecting the best produce to use in their kitchens.
---
---