All Stories
Inaugural Northern Ontario Coaching Summit Announced
May 10, 2019 | Canadore College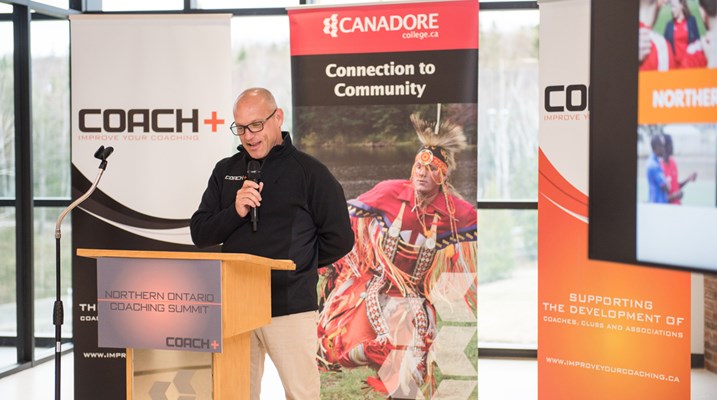 (NORTH BAY, ONT.) – Earlier today, master coach, proud Canadore College alumnus and founder of Coach +, Glenn Cundari, announced details about the inaugural Northern Ontario Coaching Summit.
"The role of coaches everywhere basically boils down to the same principles, no matter where you are," said Cundari, chair of the summit. "Having said that, the resources available to coaches in different localities, like here in northern Ontario, differ significantly. Development opportunities for regional coaches tend to be limited or unaffordable, and this summit will really help to fill this gap."
Organized by Coach + in collaboration with Canadore College, the two-day conference will take place November 23 and 24 at The Village and will feature interactive break-out sessions and three keynote speakers: Matt Allen, Dr. Stephen Norris and Danièle Sauvageau.
Allen is the chief innovation officer for the PGA of Canada, is a member of the national coaching staff for Team USA Softball and co-chair of the You Can Play Project.
Norris is a performance consultant for Hockey Canada, USA Hockey, the International Ice Hockey Federation, the Coaching Association of Canada, and LEGO® SERIOUS PLAY®.
Sauvageau is a former police officer, ice hockey executive and consultant. She was the head coach of the Canadian national women's hockey team that won the gold medal in ice hockey at the 2002 Winter Olympic and is an Officer of the Order of Canada.
Coach + also detailed its intent to collaborate with Canadore College's School of Sport and Recreation and Panther Sport and Wellness office to help develop athletes and members of the sporting community through value-added programming and opportunities at the conference and throughout the year.
Summit registration will open on June 1 with a spring special rate of $179, followed by an early bird registration rate of $199 on July 1. The regular rate of $229 will apply after September 1. Break-out session details will be released throughout the summer months. Stay connected by following Coach+ on Facebook, Twitter and Instagram @ImprovedCoach.
For more information, visit www.improveyourcoaching.ca/summit or call Glenn Cundari at 705.492.2152.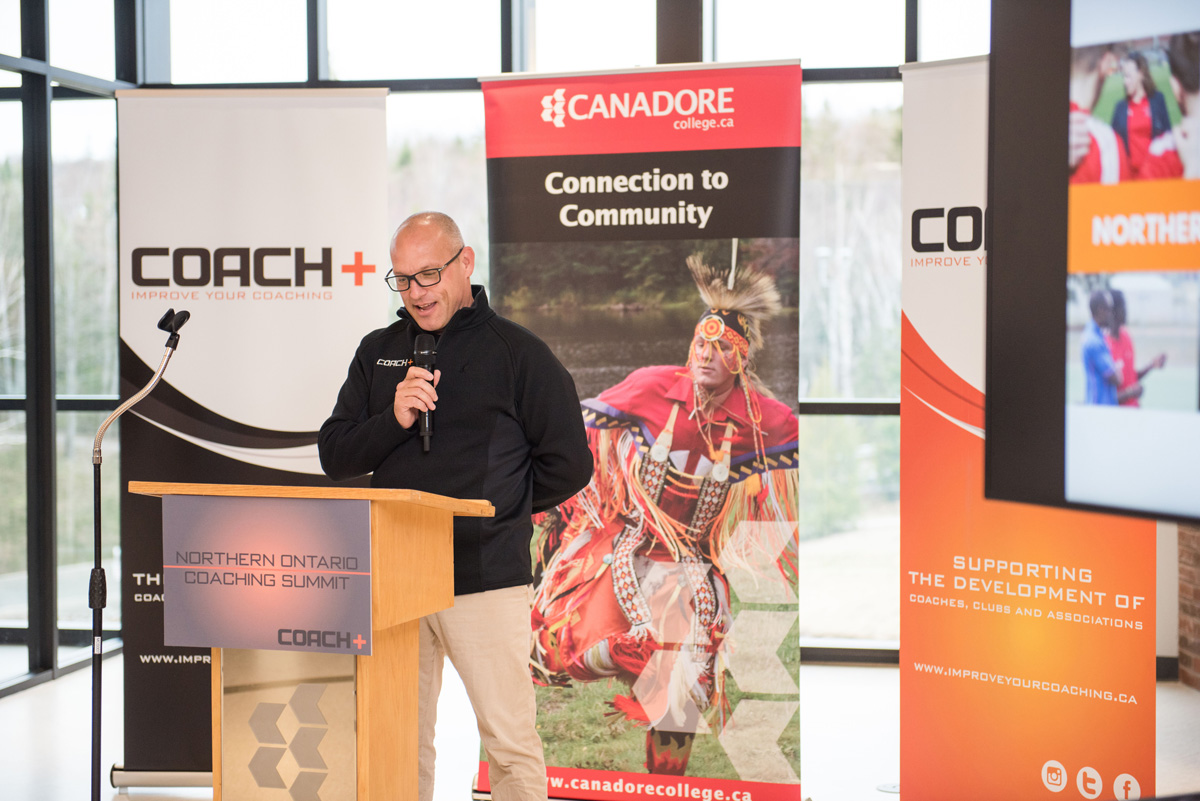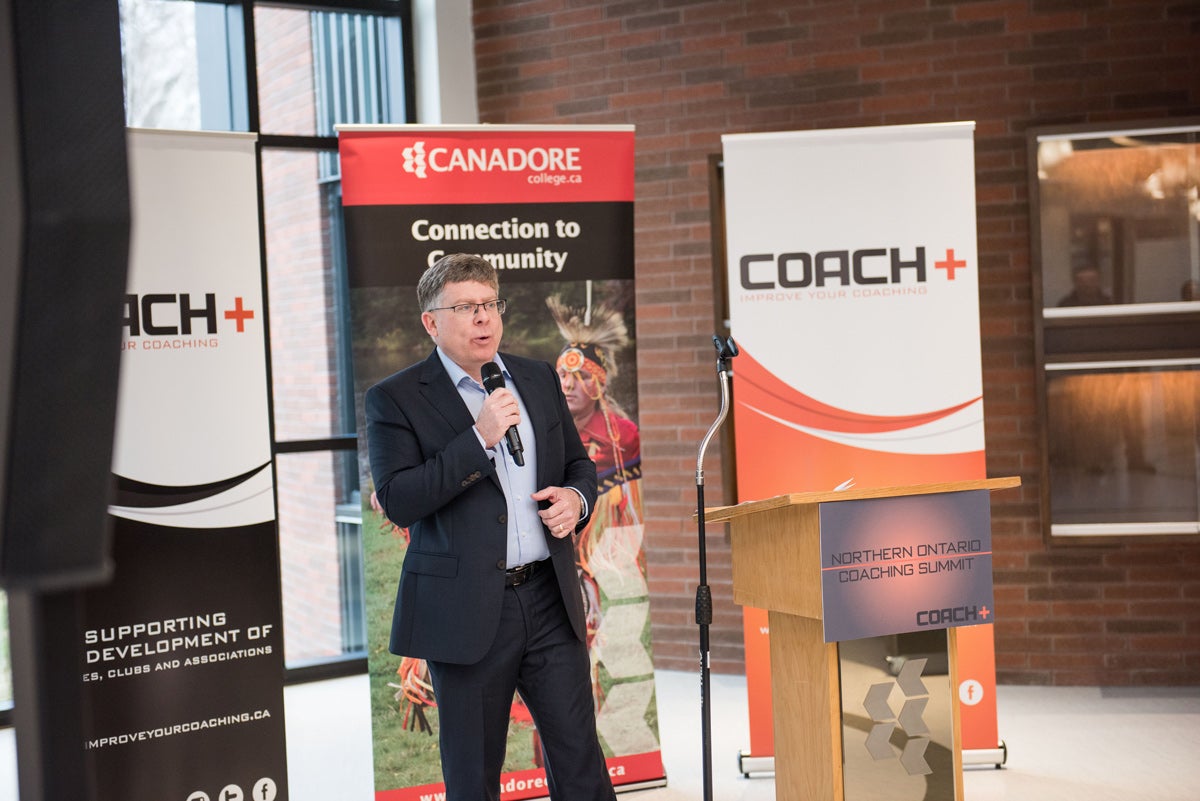 About Coach +
To communities of coaches, we aim to be the fire-starters of learning and supporters of relentless improvement. We love coaches. We do more than provide information to coaches. We invest energy in coaches. We focus on current, coach-centric, evidenced-informed content, facilitated in a fun, creative environment, while using adult learning principles. When supporting a coach's development, we know stories, experiences and anecdotes are critical, but we won't put up with myths, inaccurate assumptions and pseudo-science. Founded by Master Coach Developer, Glenn Cundari
About Canadore College
Canadore College trains people through applied learning, leadership and innovation. It provides access to over 75 full-time quality programs and has outstanding faculty and provides success services to students from nearly 400 Canadian communities and 15 international countries. The College and its students add nearly $244 million to Nipissing Parry Sound Service Area economy. Approximately 1,000 students graduate from Canadore each year, and they join 45,000 alumni working across the globe. Canadore receives less than 50 per cent of its traditional funding from the provincial Ministry of Training, Colleges and Universities and relies on its own innovation and entrepreneurial endeavors and generous donors for the balance.
For more information, please contact: Jessica Charette at 705.475.2538 or jessica.charette@canadorecollege.ca; Glenn Cundari at 705.492.2152 or glenn@improveyourcoaching.ca
#Athletics, Rec, Wellness #Collaboration #College Drive #Commerce #Employer Services #Events #Experiential Learning #General #New #Profile #Programs #Research #Sport and Rec #Student Life #Sport and Wellness #The Village
---
---