All Stories
Industry Certification Gives Canadore Grads Unique Competitive-Edge
Apr 1, 2019 | Jessica Charette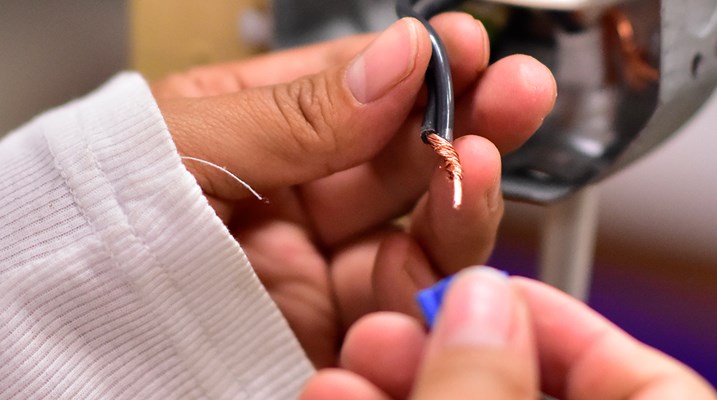 (NORTH BAY, ONT.) – Students and graduates from Canadore College's electrical techniques program enter the workforce with leading industry training and certification.
Since 2015, Canadore College is the only college in Canada offering SIMpull Solutions systems training to its students. SIMpull is an innovative line of products and services, engineered to increase the safety and productivity of wire and cable installation while reducing overall costs.
"Most of our profession falls under the blanket of small business," said Steven Draves, coordinator and faculty member of the electrical techniques program. "In fact, many electrical contractors often work for themselves, or for a very small shop. Being knowledgeable and experienced in the latest technology can make all of the difference in winning a job bid."
Learners dedicate approximately eight hours to the training, which is proprietary to Southwire Company, a leader in technology and innovation, is one of North America's largest wire and cable producers.
#Collaboration #Commerce #Experiential Learning #Programs #Student Life #Trades and Tech
---
---