All Stories
Meet our Student Researcher - Dakota Hamilton
Nov 14, 2023 | Research Centre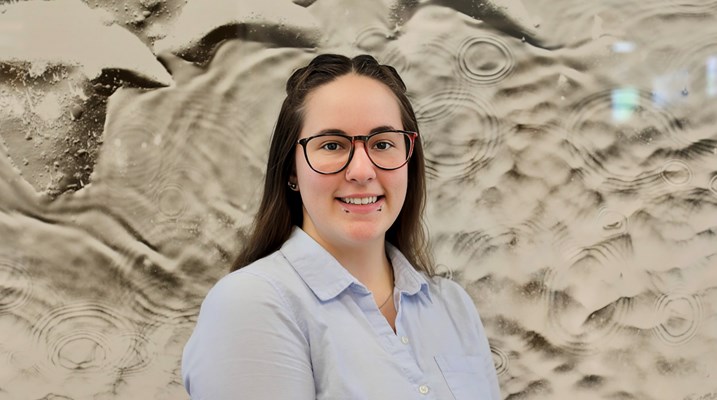 Meet Dakota Hamilton, a second-year student enrolled in the Mental Health and Addiction Worker program at Canadore College. Dakota is also a Student Research Assistant, who stands out for her exceptional passion, determination, and unwavering commitment to creating a positive impact. Dakota was born in Alberta, but now resides in Huntsville. She graduated from Huntsville High School in 2018, and as a first-generation college student, Dakota has faced and overcome many obstacles.
Determined to make a difference in the lives of those struggling with mental health and addiction, Dakota enrolled in the Mental Health and Addiction Worker program at Canadore College, where she is currently in her second year. Drawing from her personal experiences and the challenges faced by her own family, Dakota embarked on this academic journey with the goal of gaining a deeper understanding of how to support and assist individuals grappling with these issues.
Driven by her passion for helping others, Dakota actively seeks opportunities to enhance her personal growth and leadership skills. She is part of programs like the iCanLead Leadership Program and served as the College Drive Student Representative with the Student Council. Through these experiences, she aims not only to better herself but also to impact the lives of her fellow students positively.
One of the most rewarding aspects of Dakota's college journey so far has been her involvement with the Research Centre. She started her time in the Research Centre as a Canadore Work Study Placement (CWSP) Student in the summer 2023 with the Perinatal or Postpartum Mood and Anxiety Disorders (PMAD) Photovoice Project. This was a particularly noteworthy experience since it allowed her to witness firsthand the impact of coming together as a community and the value of expanding her network and meeting new people who offer support and guidance whenever needed. Dakota explains, "Being part of a project that unites people for a common cause has been a truly impactful experience, reinforcing the importance of support and unity."
For her, it was her Sociology professor, Megan Odd, who initially sparked the description of the rewards and possibilities of research. Additionally, her Interviewing professor, Lee Pedersen, recommended the summer job opportunity, which Dakota recognized as a fantastic chance for personal and professional growth. In her role at the Research Centre, Dakota aims to help her community and gain a deeper understanding of how research can bring about policy change and advocate for those in need. Despite initial uncertainties about her abilities, Dakota took a risk and landed a position at the Research Centre, which was a life-changing experience.
Dakota has a goal beyond personal growth, which is to use research as a tool for advocacy and policy change. She has a vision of obtaining a Bachelor of Social Work and contributing to initiatives that aim to change policies. Dakota understands the crucial role research plays in substantiating the need for change.
Reflecting on her journey, Dakota advises fellow students to "step out of their comfort zones and explore new opportunities. She encourages others to overcome self-doubt and apply for positions that may seem initially intimidating, as it often leads to unexpected learning experiences and personal growth. Dakota firmly believes that research is an essential part of our everyday lives. It provides the foundation for understanding the effectiveness of laws, expanding our knowledge, and satisfying our innate curiosity."
Dakota has acquired valuable skills through her work with the Research Centre, such as conducting literature reviews, project management, and report writing. These skills will undoubtedly support her career aspirations of obtaining a Bachelor of Social Work and working towards policy change and advocacy. We are confident that her passion and drive will lead to remarkable accomplishments both within the college and the broader community.
---
---