All Stories
Mental Health Week
May 9, 2018 | Matthew Reid, 2nd Year Broadcasting: TV/Video Production Student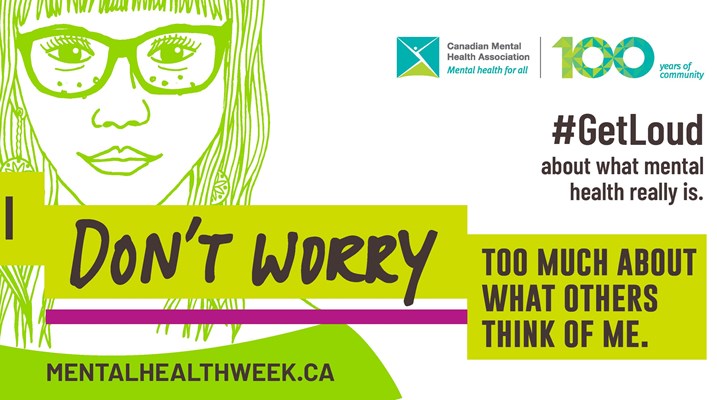 From May 7th to May 13th, Canadore College is acknowledging the Canadian Mental Health Association's Mental Health Week. Each may, Canadian schools, communities, workplaces, etc., rally support around the CMHA's Mental Health Week.
Did you know?
One in five Canadians deal and live with mental health problems, mental illnesses or addiction.
All of us can benefit from celebrating, promoting, and acknowledging the role that good mental health plays in living a full a meaningful life.
2018 marks the 67th annual CMHA Mental Health Week.
The #hashtag behind this year's Mental Health Week is #GetLoud, and the movement is about more than being happy all of the time. What it's really about is feeling good about who you are, dealing with life's highs and lows, and creating and living a balanced life. We all need a support system to lean on. With the #GetLoud hashtag, it really reinforces the notion that we have to get loud and speak about mental health issues until the stigma surrounding anything mental health related is deflated for good. That's why I think this movement is as important as ever, to spark the conversations that matter.
To get more involved, please visit the CMHA official website for more information and tools about the CMHA Mental Health Week. As well, on the site you can share materials, write your local political party, or donate to support CMHA initiatives.
---
---