All Stories
Open House at Canadore College this Saturday
Apr 5, 2018 | Canadore College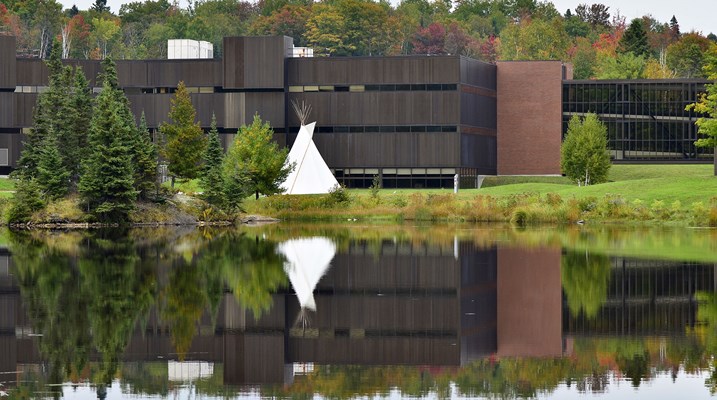 (NORTH BAY, ONT.) – This Saturday, Canadore College's doors will be wide open to welcome hundreds of guests ranging from prospective students, family members and the community at large.
Everyone is welcome to come and explore Canadore's three North Bay campuses, including the impressive hangar at the Aviation Campus, and the Innovation Centre for Advanced Manufacturing and Production (ICAMP) at the Commerce Court Campus. At the College Drive Campus, visitors can also experience the new Post Production at Canadore facilities and learn more about The Village construction.
Guests will have the chance to meet current students and professors, tour classrooms and labs, visit residence complexes, speak with student success learning advisors and admissions staff, and much more.
"There's never been a better time to come and visit our campuses," said Shawn Chorney, vice-president of enrolment management, indigenous and student services. "We have been investing in facilities expansions, program development, training equipment and resources, and evolving our services to achieve even greater student success. Canadore has also been growing our industry partnerships so that we can provide our students with the best applied learning opportunities possible. Our graduates are job-ready and competitive."
The Skills Ontario Qualifying Competition for northern Ontario will also be on-going this Saturday. High school students from 14 regional school boards will be showing off their abilities in culinary arts, TV-video production, carpentry and welding at the Commerce Court and College Drive campuses.
Event: Open House
Date: Saturday, April 7
Time: 11 a.m. – 2 p.m.
Locations: Aviation Campus (55 Aviation Avenue), College Drive Campus (100 College Drive) and Commerce Court Campus (60 Commerce Court)
Canadore College trains people through applied learning, leadership and innovation. It provides access to over 75 full-time quality programs and has outstanding faculty and success services to students from nearly 400 Canadian communities and 15 international countries. The College and its students add nearly $244 million to Nipissing Parry Sound Service Area economy. Approximately 1,000 students graduate from Canadore each year, and they join 44,000 alumni working across the globe. Canadore receives less than 50 per cent of its traditional funding from the provincial Ministry of Advanced Education and Skills Development and relies on its own innovation and entrepreneurial endeavours and generous donors for the balance.
For more information, please contact: Jessica Charette at 705.475.2538 or jessica.charette@canadorecollege.ca; Carrie Richmond at 705.474.7600, ext. 5216 or carrie.richmond@canadorecollege.ca
#Admissions #Aviation and Aerospace #Canadore Students' Council #College Drive #Commerce #Events #Experiential Learning #Film #General #ICAMP #New #Programs #Recruitment #Residence #Student Success Services #Trades and Tech
---
---