All Stories
Panther Volleyball Programs Take Home Major Hardware
Mar 15, 2022 | Joey Rainer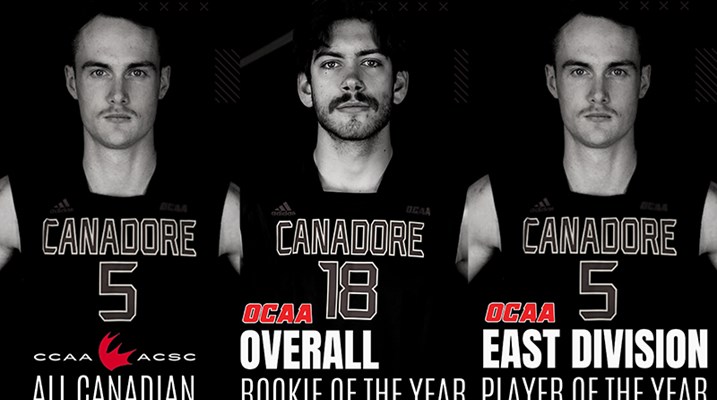 Canadore College fourth-year setter Cameron Daniels (North Bay, Ont.) is the OCAA East Division Player of the Year. The Widdifield Secondary grad, averaged 7.37 assists per set in seven matches totalling 199 assists. Daniels also contributed 21 kills, seven service aces, 32 digs, 21 blocks and 49 points. Named a CCAA All-Canadian, Daniels headlines the East Division First-Team All-Stars.
Steve Bidal (North Bay, Ont.) is the OCAA Rookie of the Year. Bidal led the OCAA with 32 blocks and was second among OCAA players averaging 1.28 blocks per set. The East Division Rookie of the Year is also an East Division First-Team All-Star and headlines the East Division All-Rookie Team.
Canadore led all Ontario colleges (tied with Humber) with a combined 9 award winners in both men's and women's volleyball.
Other award winners include:
OCAA Men's Volleyball East Division First-Team All-Stars
Steve Bidal, Canadore
Cam Daniels, Canadore
Samuel Deschenes, Canadore

OCAA Men's Volleyball East Division Second-Team All-Stars
Dion Pearson-Laviolette, Canadore
Ben Thompson, Canadore
OCAA Men's Volleyball East Division All-Rookie Team
Steve Bidal, Canadore
Samuel Deschenes, Canadore
OCAA Men's Volleyball East Division Champions
Canadore Panthers
OCAA Women's Volleyball East Division First-Team All-Stars
Althea Boncheff, Canadore

OCAA Women's Volleyball East Division Second-Team All-Stars
Sarah Grassie, Canadore
Tianna Head, Canadore
Katie Bethune, Canadore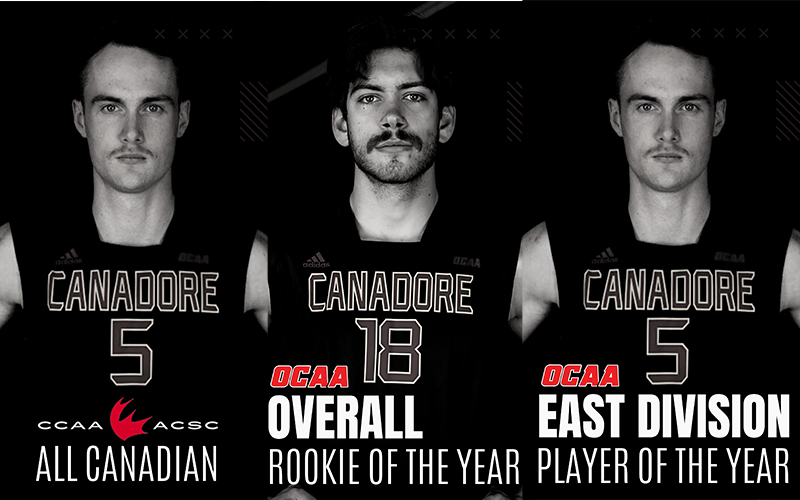 ---
---