All Stories
The Northern Ontario Addiction Treatment Centre of Excellence takes a major step forward
Nov 25, 2022 | Cindy Males, Public Relations and Communications Specialist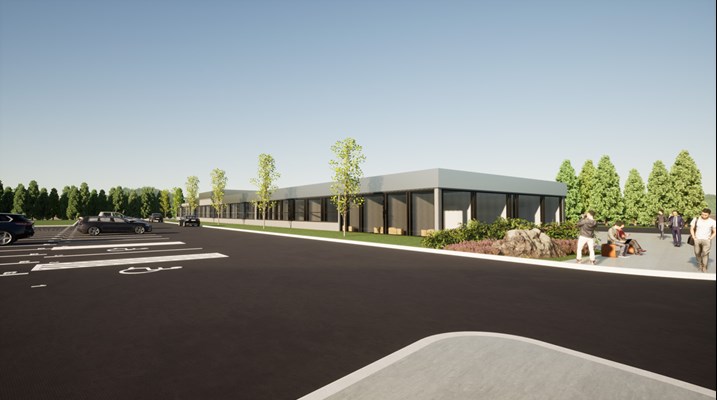 Work will now begin on the Northern Ontario Addiction Treatment Centre of Excellence. Representatives from the region's mental health and addiction services sector joined Ontario Minister of Economic Development, Job Creation and Trade, Vic Fedeli, and Associate Minister of Mental Health and Addictions, Michael Tibollo, to officially mark the start of the facility's renovations.
"Congratulations to the team at Canadore College on reaching this exciting milestone," said Vic Fedeli, MPP for Nipissing. "This new 53-bed facility that will help individuals dealing with addiction recover in a welcoming, supportive environment closer to home. Our government is proud to support projects like this as part of our plan to build Ontario and ensure that people across the province, including in Nipissing, have access to high-quality mental health and addictions supports."
"For too long, we have neglected to establish quality addictions and mental health care in our northern, rural, and Indigenous communities," said Michael Tibollo, Associate Minister of Mental Health and Addictions. "Whether you live in Toronto or North Bay, every Ontarian is entitled to the same level of care. Canadore College's new treatment centre will help close the gaps in care faced by our northern communities, train the next generation of mental health and addictions workers, and ensure Ontarians can heal closer to home."
The Northern Ontario Addiction Treatment Centre of Excellence will be a Healing, Education and Wellness (HEW) hub. The facility will include residential withdrawal management, residential addiction treatment, and residential supportive treatment beds. The services will be tailored to the needs of each client, respective of the region's diverse populations including francophone and Indigenous peoples. Canadore College will manage the centre and use it as a teaching facility to enhance learning opportunities for students.
"Canadore College is pleased to be providing this additional capacity to fight the growing problem of addiction in our region," said President and CEO George Burton. "This new Healing, Education and Wellness hub will reduce wait times for treatment and connect with mental health services adapted to individual client needs."
"Canadore is pleased to be leading the change, along with community partners, to provide much-needed treatment services in the North, and we are grateful for the support this project has received from across the region," said Burton.
Canadore College is looking forward to the treatment centre's official opening in the summer of 2023.
---
---