All Stories
The Village takes another major step towards ending social isolation for older adults
Feb 25, 2021 | Cindy Males, Public Relations and Communications Specialist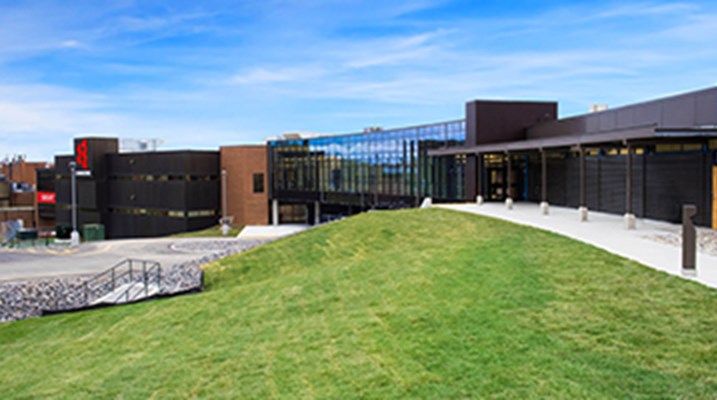 Research shows social isolation can be as harmful to one's health as smoking up to 15 cigarettes a day. As the global pandemic wears on, and meeting with others continues to be discouraged, many in our community are facing social isolation, older adults in particular.
The Village, the world-class health and wellness facility located at Canadore College, sprang into immediate action at the beginning of the pandemic. With funds from the Government of Canada-New Horizons for Seniors Program, The Village Collective Impact Project launched initiatives to connect students with seniors and seniors with each other.
"Although this is a time fraught with uncertainty, and our communities are stressed to the limit trying to provide support, this is the time to come together," said Micheline McWhirter, The Village Collective Impact Project Manager. "Together, we can change the experience of seniors in our region."
The Village Collective Impact Project will host the Inter-generational Community Summit on Decreasing the Risk of Social Isolation for Older Adults, Monday, March 1 to Friday, March 5, 2021.
The Summit is open to adults 55+, caregivers, family members, and community organizations that support seniors in the Nipissing and Parry Sound districts. Canadore College students will participate too, and be available to help participants maneuver the Zoom platform.
Through several virtual interactive sessions, the Summit will review the current state of senior isolation in our region, host a panel discussion on the challenges, and plan a common agenda to move forward together.
"There will be opportunities to partner and collaborate with the project. Collaborating organizations can receive grants to support their work," said McWhirter.
"Through The Village our human service and social science students are learning by providing services directly to our community," said Canadore College President and CEO George Burton. "By participating in this Summit, our students will gain further first-hand experience around aging in our current system, and may help drive change in the future".
https://www.canadorecollege.ca/the-village/inter-generational-summit

-30-
The Village is a world-class health and wellness facility that is providing a ground-breaking approach to educating the next generation of Canada's health and social service professionals. It is the first facility of its kind in Canada and blends Indigenous, Eastern and Western health practices with student-led facilities.
For more information on The Village Collective Impact Project, contact: Micheline McWhirter, Project Manager at Micheline.mcwhirter@canadorecollege.ca or at 705-358-2829. To register for the summit https://www.canadorecollege.ca/the-village/inter-generational-summit
---
---