Canadore College would like to welcome parents and caregivers to join us with their Canadore mug and a warm beverage of your choice for our information session and to learn more about how we support our students.
Representatives from the following areas will provide a short description of the services offered and will be available to answer your questions: Sport and Wellness, Student Success Services, Campus Health Centre, Centre for Career Development, First Peoples' Centre, Residence, Financial Aid, Admissions, Health and Safety, Canadore Students Council, and Access and Inclusion.
By registering you will automatically be entered into our grand prize draw for $1,000 tuition toward tuition.
Virtual Event Date: Wednesday, December 15th from 7:00 PM to 8:30 PM
Please note: This event is for domestic students only.
Register Now for Parent Night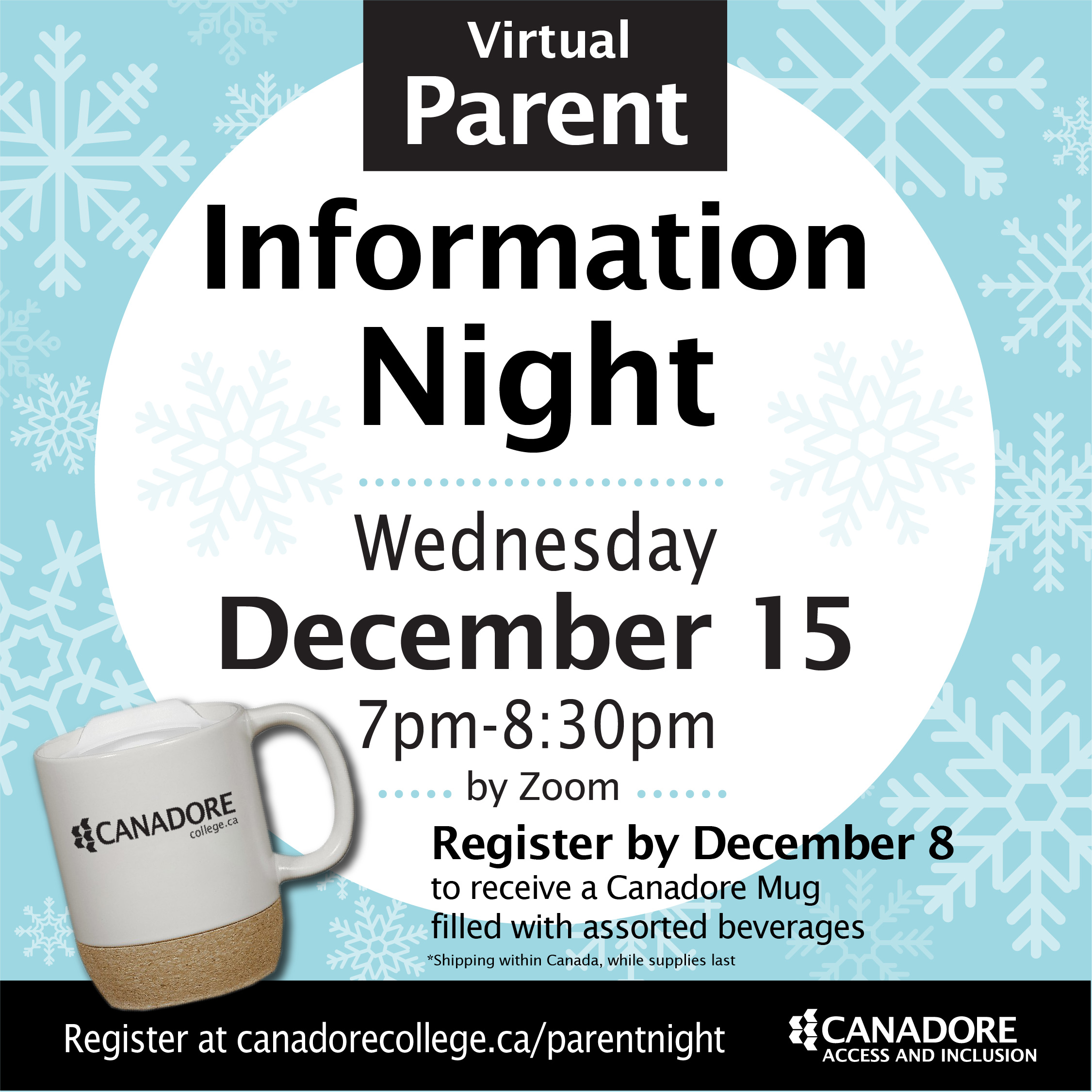 Register today and receive a Canadore Coffee mug
Please note that we can only ship mugs within Canada at this time (while supplies last). Register by December 8.
Canadore Representatives Attending:
Before joining a Zoom meeting on a computer or mobile device, you can download the Zoom app from our Download Center. Otherwise, you will be prompted to download and install Zoom when you click a join link.

You can also join a test meeting to familiarize yourself with Zoom.

Check out the Zoom How To Guide.