All Stories
Canadore College Executive, Shawn Chorney, Receives National Award
Apr 30, 2018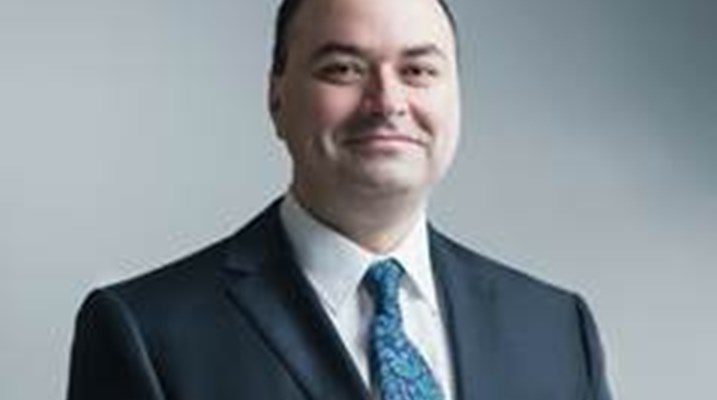 (VICTORIA, B.C.) – Colleges and Institutes Canada (CICan) awarded a Canadore College vice-president with a national accolade this afternoon.
Shawn Chorney, Vice-President of Enrolment Management, Indigenous and Student Services, received a 2018 CICan Leadership Excellence Award – managerial stream for his extraordinary accomplishments within the Canadian postsecondary sector.
"Anyone that has met Shawn knows that he doesn't like to sit still, he's open to new ideas and is grounded in doing the right thing for the right reasons," said George Burton, president and CEO of Canadore College in North Bay, Ont. "Above all else, I know Shawn to be a transformational leader in achieving positive results through his unique brand of relationship building, collaboration and entrepreneurship."
Chorney has upheld a track record of success driven by innovation in the Ontario postsecondary system. He is described by his peers around the province as a progressive and creative solutions-minded thinker who is willing to take calculated and creative risks with results that have improved the status quo of countless local, provincial, national and international initiatives.
He has spearheaded pilot projects to reduce poverty levels and dependency on social programs, strengthened Indigenous partnerships through education and reconciliation, empowered community building on many levels, forged a unique postsecondary partnership with social enterprise mogul ME to WE, revolutionized how quickly and efficiently students receive tailored supports and grown student enrolment substantively despite a downturn in system-wide trends and a pool of shrinking demographics.
Chorney has been a progressive leader in the Ontario college system for over ten years and has a personal passion for lifelong learning and Indigenous education. He is honoured to have the occasion to volunteer with the Nipissing Parry Sound Business Centre as president, Team Nunavut 2015 alumnus and member of the organizing team for northern Ontario 2017 tour Governor General's Leadership Conference, as past co-chair of North Bay Downtown Inc. and for the United Way of Nipissing-Sudbury.
A series of leadership awards to recognize the contributions of individuals to their college/institute communities and to highlight the role of our institutions in social, cultural and economic development were presented at the CICan 2018 Conference in Victoria, B.C. today.
Canadore College trains people through applied learning, leadership and innovation. It provides access to over 75 full-time quality programs and has outstanding faculty and success services to students from nearly 400 Canadian communities and 15 international countries. The College and its students add nearly $244 million to Nipissing Parry Sound Service Area economy. Approximately 1,000 students graduate from Canadore each year, and they join 44,000 alumni working across the globe. Canadore receives less than 50 per cent of its traditional funding from the provincial Ministry of Advanced Education and Skills Development and relies on its own innovation and entrepreneurial endeavours and generous donors for the balance.
#News #George Burton #Canadore College #President #North Bay #Vice President #Shawn Chorney
---
---